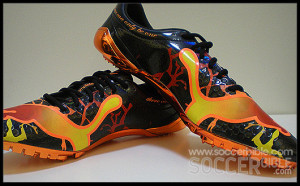 This is a partnership that lasts and lasts. Usain Bolt announced Tuesday on his website to have extended his partnership with the German company Puma through 2016. Olympic year where the multiple gold medalist at the Moscow World championships aims at shining one more time. A new contract which is expected to bring more than 20 million dollars to the Jamaican.
Bolt is muse of the brand in feline since the age of 16 years. "Puma has been with me from the beginning. They recognized my talent from my young age and were always there especially when I knew a lot of injuries. Their commitment to Jamaica is also very important to me. I am very happy to be part of the Puma family. Very pleased to represent the brand in the coming years ", said the "Lightning".
Bolt, who had announced plans to retire after Rio 2016 has recently announced that he will continue for one or two more years.