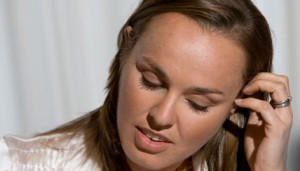 Has Martina Hingis, the Swiss tennis player attacked her husband with his mother and her companion? Thibault Hutin asserts and demonstrates at length in the Blick newspaper.
"On Monday evening, I was in our apartment when it rang at the door. Martina and her mother Melanie Molitor were thrown at me and hit me. Obviously, my upbringing prevents me from hitting women. I resisted as I could and Mario Widmer, the partner of Melanie has kicked me in the head with the DVD player.
"They wanted to kill me. I'm shocked! I never thought it would go so far … First, she betrays me, then tries to sabotage my car. And now she physically assaults me and robs me"
Martina Hingis did not wish to comment on the case.
The facts, however, were confirmed by the cantonal police of Schwytz that does not say more.
Thibault Hutin has a complaint against the three protagonists and moves to Paris.