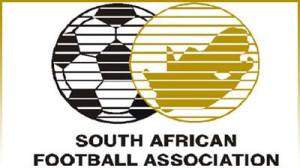 South Africa has no excuse for disrespect to FIFA rules!
Safa.net revealed it this morning. The South African Football Association (SAFA) has come down heavily on malcontents who took football matters to court by handing down maximum sentences on offenders.
This follows a matter whereby some members of Free State's Xhariep region took their matter to court ahead of SAFA's Elective Congress on 28 September which ushered in a new executive.
In the subsequent disciplinary hearing, the following LFAs, Letsemeng, Kopanong, Naledi and Mohokare's official were charged for misconduct for contravening SAFA Statutes, Article 71.1. On 27 September 2013 they referred a football matter to ordinary court of law, a move that brought the Game, SAFA and its sponsors into disrepute.
The Association decided to withdraw the charges against Letsemeng LFA as its members distanced themselves from the decision or any actions to take SAFA to court. The disciplinary hearing found no proof that they were part of such a decision.
The disciplinary committee found the following members guilty and, with immediate effect, expelled them from all football activities.
Kopanong: Motlatsi Tsoaeli, Retshidisitswe Mphaphuli, Moramang Taole and Thabo Hlasa; Naledi: Mmota Leballo, Moeketsi Madiehe, Thembi Fako and Tshitso Qopane; Mohokare: Thabo Ramanyake, Lebusa Morapeli, Ntombizanele Gojo, Thabo Mojaje, Nobelungu Thumana, Pierre Minnie and Bhadi Adoons.
"This ruling should send out a strong message that SAFA will not tolerate individuals who flagrantly violate FIFA Statutes by taking football matters to courts. Football has mechanisms and structures to resolve internal disputes and there is no need to refer such matters to courts," said SAFA President, Dr Danny Jordaan.
Remember that Thogwaneng Manchester United has been expelled from all football activities with immediate effect for breaching the same key world governing soccer body FIFA rule, never to take football matters to court.