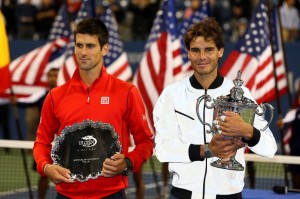 Six-time Grand Slam holder Novak Djokovic has said that he was impressed with the way Rafael Nadal bounced back after being on the sidelines for seven months due to a recurring knee injury.
World No.2 Novak Djokovic has claimed that he is in awe of Rafael Nadal because of the Spaniard's determination to fight back adversities time and again.
"Coming back from being injured is not easy at all, so I was impressed with how well he managed to bounce back," Djokovic said.