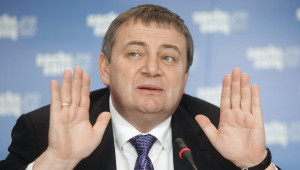 Gay athletes will have to be extremely careful. Even though they are welcome to Sochi in February, there are a number of things they must comply with as warns Anatoly Pakhomov, the mayor of the city hosting the event.
"We extend our hospitality to all those who respect the laws of the Russian Federation and do not impose their habits to others," he suggested in an interview with our colleagues at the BBC.
Asked whether gay athletes who will be in Sochi have to hide their sexuality, the mayor, in terms scarcely veiled, replied affirmatively.
"No, we just say " this is your business, this is your life." But it is not accepted here in the Caucasus, where we live. We do not have (gay, ed) in our city. Finally, I 'm not sure, but anyway I do not know them. "
These words of the mayor of Sochi do not surprise many observers, especially when we know that the debate on Russian law prohibiting the "propaganda" of homosexuality is still valid. Although President Vladimir Putin, meanwhile, issued a message of calm about it.