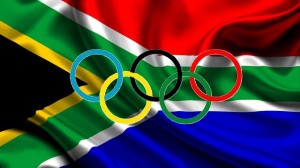 First African nation to host the FIFA World Cup 2010, South Africa will apply to the Organization of Summer Olympics.
The Summer Olympics in Africa after the Tokyo Games in 2020? This is possible with the advertised application of South Africa. The rainbow nation will soon enter the race to host the Olympic Games 2024. The announcement was made by the Minister of Sports Fikile Mbalula at the arrival of Queen's Baton symbolizing the Commonwealth Games which the country could be a candidate for the 2022 edition.
Games better than gathering the nations with shared English, South Africa "wants to apply for the Olympics. The biggest fish to catch (for us), is the Olympic Games 2024", said Fikile Mbabula in the columns of Business Day. Durban is cited as a city that can accommodate the largest global sporting event.
We recall that Italy is also in the race to host the event.