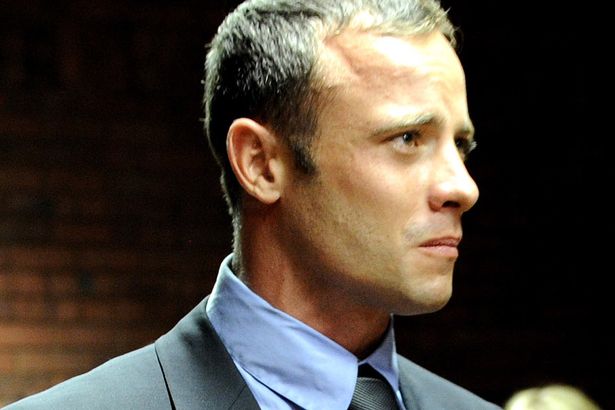 "Not guilty!"
South African Paralympic champion Oscar Pistorius accused of killing his girlfriend, Reeva Steenkamp on the Valentine's Day in 2013, pleaded "not guilty" at the opening of his trial Monday morning in Pretoria.
Prosecutor Gerrie Nel has accused him of killing "unlawfully and intentionally." A neighbor confessed "hearing screams before the shot."
The trial was delayed because of the presence of a "mystery woman" named Anna Marie.
Here are the highlights:
Michelle Burger, a neighbor witnesses in Afrikaans: "I can testify that I heard the shots, then for the shots, I heard the woman scream. There were four shots and I heard a voice just after, and this time it was the last time I heard a voice."
That evening, she describes having had dinner and lying next to her husband when she was awakened at 3am, hearing "terrible screams of a woman" (…) "I took my laptop and called security."
Barry Roux, a lawyer of the Champion: "The prosecution's case is not supported by objective facts. There is no evidence to prove the alleged dispute between Pistorius and Reeva. There was no argument."
It thus maintains the thesis according to which Oscar Pistorius believed that an intruder had entered through the window of the bathroom, and he fired to protect her, killing her by accident.
[youtube]http://www.youtube.com/watch?v=MvCVgbKFzHM[/youtube]