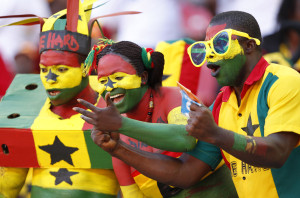 Here is an international break week. Before the resumption of championships next weekend, several teams around the world will be on the bridge on March 5, to begin preparations for the 2014 World Cup for some, and preliminary for the 2015 Afcon others.
Thirty African teams are concerned including the 5 representatives to the 2014 World Cup. Thus, Ivory Coast will take on Belgium while Nigeria is tackling Mexico. Algeria host Slovenia, while Ghana are defying Montenegro. Finally, Cameroon will face global icons of Portugal.
Heavy on the continent!
In addition to these teams who will be in Brazil, there is going to be a few encounters between African nations worth paying. Starting with a Mali – Senegal to be held at Saint Leu in Paris. Moreover the charity match between South Africa and Brazil in Johannesburg. Bafana Bafana beat a few months ago, world champions, Spain in Johannesburg.
Program
Algeria – Slovenia
Belgium – Côte d' Ivoire
Montenegro – Ghana
Mexico – Nigeria
Portugal – Cameroon
Senegal – Mali
Mauritania – Niger
Burundi – Rwanda
Burkina Faso – Comoros
Morocco – Gabon
Iran – Guinea
Colombia – Tunisia
Brazil – South Africa
Bosnia and Herzegovina – Egypt
Luxembourg – Cape Verde
Mozambique – Angola
Malawi – Zimbabwe
Kenya – Sudan
Zambia – Uganda
Namibia – Tanzania
Botswana – South Sudan