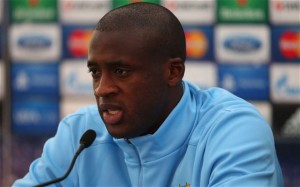 Yaya Touré did not appreciate the comments of Jose Mourinho who blasted the kings of penalties. Chelsea Blues coach was referring to Luis Suarez.
The international midfielder of Côte d'Ivoire did not mince words when it came to call the Portuguese manager for respect towards others football characters:
"He is a coach and he should be a little more respectful. He always speaks to everyone and not in a good way. That is why Barcelona always prevailed over Real Madrid when Mourinho was there. I think he speaks even more than before, perhaps because the British press like that," the African Ballon d'Or 2013 told Daily Mirror.