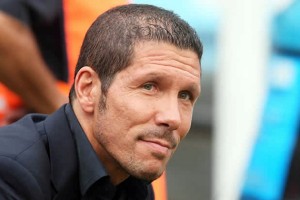 He is certainly the Coach of the Year for winning the 2013-2014 Liga at the expense of FC Barcelona and Real Madrid, the two richest clubs in Spain. Asked Tuesday by ESPN Brasil, Diego Simeone has not hidden his desire to one day lead a Brazilian club.
"Brazil is a dangerous team, with many options especially defensively but with a very strong midfield. If Brazil plays as in the Confederations Cup with the same aggressiveness and the same team play, they will be very dangerous in the World Cup. I'll tell you something: it's been years that I think of leading a team in Brazil. I would like to one day lead a Brazilian team. It's amazing the talents of players there, the style of football, full stadiums. Yes, one day I'd like to coach in Brazil," he suggested.
The Argentine technician and Atletico Madrid are preparing for the final of the Champions League they will play on May 24 against Real Madrid.