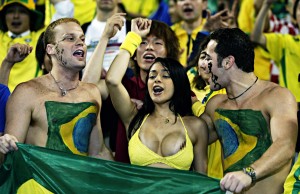 Alcohol will not be prohibited in stadiums at the next World Cup. Despite the danger that can sometimes represent this product, the Brazilian government decided to authorize the sale of alcoholic beverages in enclosures hosting the competition.
An authorization that does not please everyone. Director of the German Central for addiction issues (DHS), Raphael Gassman rebels against it.
"This is a health, political and security scandal" he denounced at a press conference in Berlin. He did not fail to remember that law prohibits the sale of alcohol in stadiums in Brazil since 2003.
Gassman also calls for a change of mentality in national and international football federations, arguing that economic interests should not prevail over the health and safety of spectators.