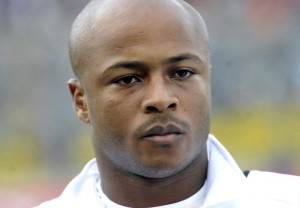 André Ayew wants to leave Olympique de Marseille. This is what we learn from the newspaper La Provence on Saturday.
According to the media, if the Ghanaian player repeats his desire to stay at Marseille, his innermost desire is different. "Today, he wants to discover a new universe, a leading European club with which he could challenge and continue to grow," the paper writes, however, specifies that leaders of Marseille do not receive so many proposals.
At the moment, Ayew is with the selection of Ghana for the World Cup which starts in five days. A blistering performance in Brazil can create suitors to feed his elsewhere hunger.