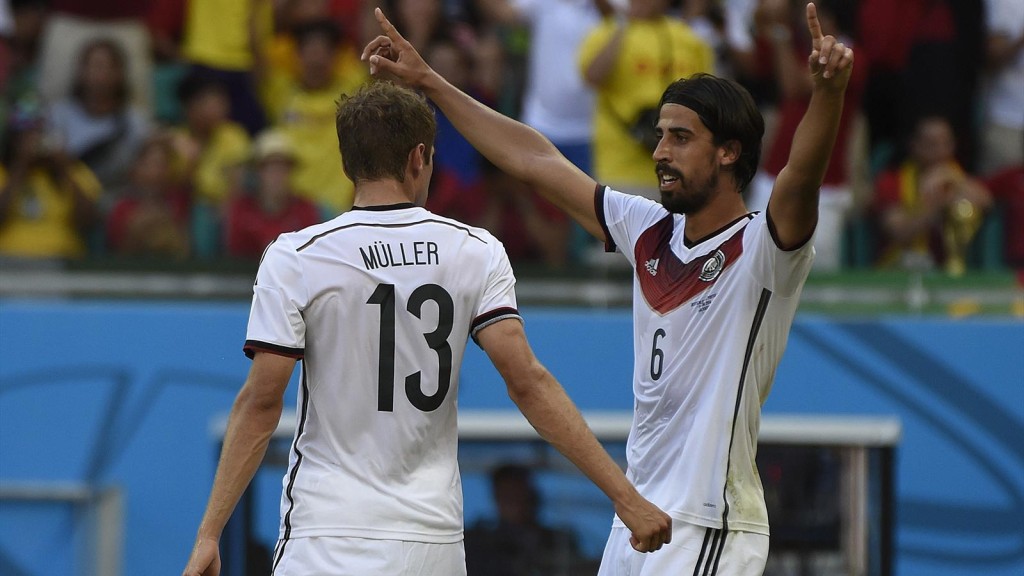 What a huge German team! Coach Joakim Low's men have just clashed Portugal this afternoon for the first match of Group G at World Cup 2014. Anyway, we saw only Mezut Özil and his teammates on the pitch in the big game this afternoon.
After an early game more or less dominated by the Germans, Thomas Müller scores for the Mannschaft to take advantage over the teammates of Ronaldo in the 12th minute. A goal occurred on a penalty kick after a foul on Mario Götze in the box. 1-0.
Portugal, like Cristiano Ronaldo, never regained consciousness and it is logical that they concede a second goal by Matt Hummels in the 32nd. On a corner of Tony Kroos, the Dortmund defender rises above everyone and headed the ball into the opposing net. 2-0.
Annoyed by these two goals, Pepe blows on Müller and is directly excluded by the referee after he had cleared the ball. And to revenge, Müller scores his brace in the 46th minute. 3-0, the score at the break.
After the break, Portugal, outnumbered, does not stand and consumed a fourth goal in the 78th minute. Müller has been there for his hat-trick, the first of the 2014 World Cup. 4-0, this is the final score.
Germany made a grand entrance in the competition and seems to inform the other teams that something is ahead. As for Portugal and Ronaldo, they must regain quickly against Ghana on June 21.
[youtube]https://www.youtube.com/watch?v=mRVwEJf-wFE[/youtube]
[youtube]https://www.youtube.com/watch?v=bifQjasLDOY[/youtube]
[youtube]https://www.youtube.com/watch?v=e5oRPAJ6WbU[/youtube]
[youtube]https://www.youtube.com/watch?v=Z2jjSrDAQWU[/youtube]