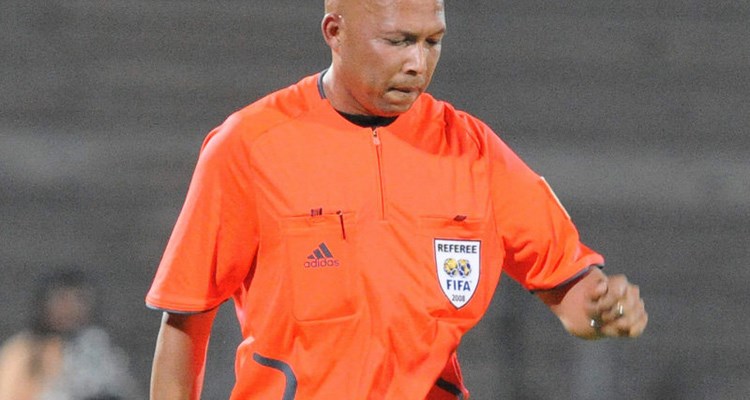 It's over. Jerome Damlon will no more officiate football matches. The South African referee put an end Tuesday to his career, says SAFA (South African Football Association) on its official Facebook page. The Cape Town-born referee confided that this decision was not easy.
"After much thought, I decided to stop, stop my referee career after my debut in 1996-1997," said Damon that motivates this decision by his inability to train with intensity for the high level and the teaching profession has become incompatible with the man-in-black job.
Jerome Damon, 42, was elected South African referee of the 2004-2005 and 2008-2009 seasons and officiate World Cups 2006 and 2010 games. This has been a regular referee at Afcon finals (2004, 2006, 2008, 2010).