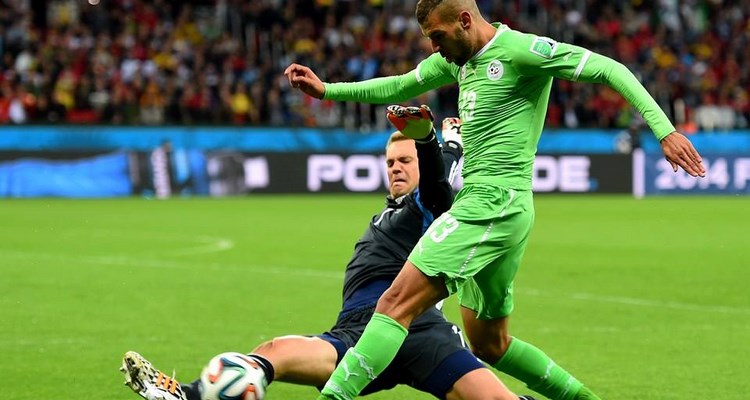 Germany became world champion at the expense of Argentina last night thanks to Mario Götze's 113th minute goal.
The match was tight, smashed, as it was expected. But Argentina has failed to crack the men of Joachim Low.
Taking a step back, the course of Germany in this world has been exemplary. Cristiano Ronaldo and Portugal will never forget their first round 0-4 slap 4 which already set the tone…
We also retain their victory against O-1 over France in the quarterfinals. Tight, but the timid Bleus have never really scared Germany.
Impossible to forget the phenomenal 7-1 against Brazil in the semifinals! A unique feat!
But the hardest that Germany had to fight in this World Cup would probably be the second round clash against Algeria.
The Desert Foxes have emerged in overtime 2-1, but this is the only match for Germany where things could really change from one moment to another.
The achievement in this World Cup of Algeria is therefore stronger in relation to the final last night.
We also retain the 2-2 against Ghana. ATS had then commented: "Earlier, even Germany, yet presented as the favorite of the group G, was held in check by a team from Ghana which showed all the best we could expect from them."