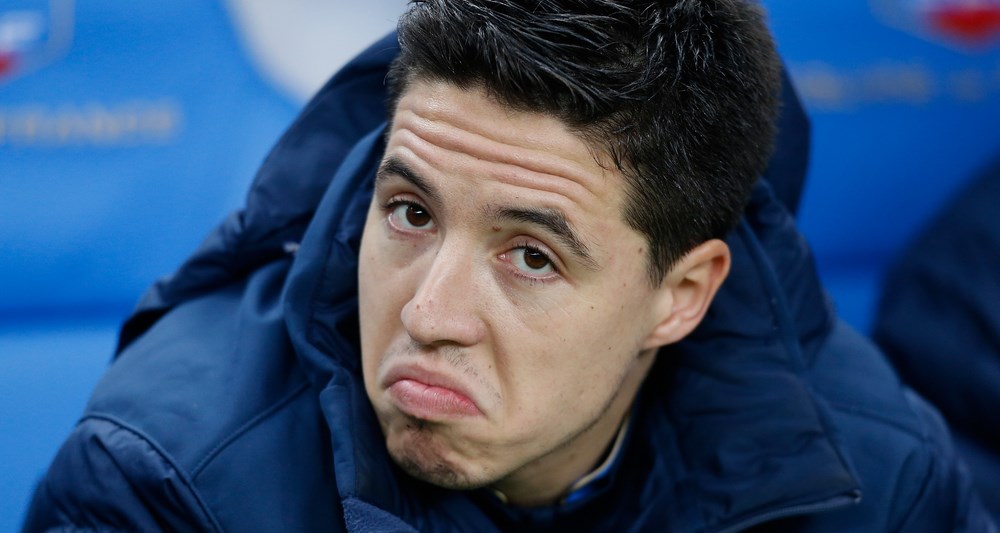 Without saying it really, Samir Nasri declared in an interview on Sky Sport that he ended his international career. The midfielder of Manchester City does no more have any illusion about his future in French team and intends to make an official announcement next weeks.
It is not the first time that Nasri evokes the international retirement. "I made my decision. I have made for a long moment but I shall announce it when the time comes ", Nasri confided. It is a complicated story Between the Algerian player of origin and the French team. "I gained nothing from the national team. Thus it is easier to make this decision than if I had gained something. It is easy to arrive at this decision when we play for a big club and when we compete for many matches." he added.
Nasri was not retained in 23 for the last World Cup. An eviction that he did not digest at all. He won two Championships of England and a Ligue Cup since his arrival to City from Arsenal in 2011. The former Inhabitant of Marseille account 41 selections in Blue.