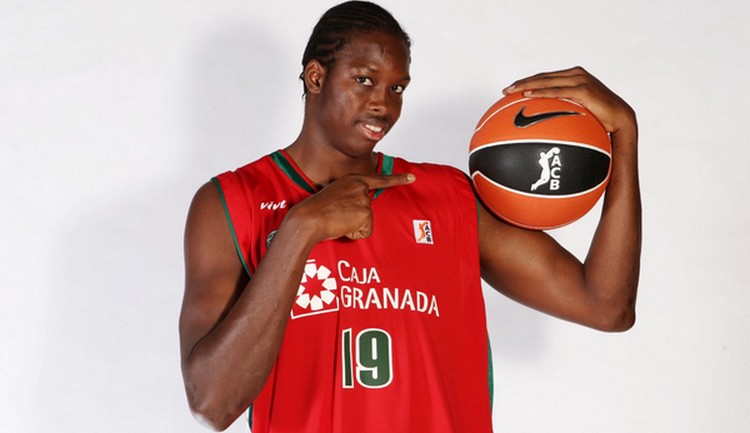 Mamadou Samb left Liga Endesa and Uxue Bilbao Basket. The Spanish-Senegalese midfielder signed a contract with LeB Oro CB Breogan's training center.
Trained in FC Barcelona, Mamadou Samb (2.08 m, 24 years old), back from CB Granada,  joined the club of Bilbao in January, 2012 in order to replace the Czech Tomas Hampl. Under Uxue Bilbao Basket colors, Mamadou Samb competed for 46 matches and got back a darkened copy with 2.5 points averages and 1.3 bounce within 6.3 minutes presence on the dealing floor
The new player of Breogan got a bronze medal with the Spanish selection U20 in European championship 2009 at Rodhès (Greece).
The pivot was born in Dakar on December 31st, 1986 is the younger brother of Cheikh Samb, was chosen at the 51th position of the draft NBA by Lakers of Los Angeles.