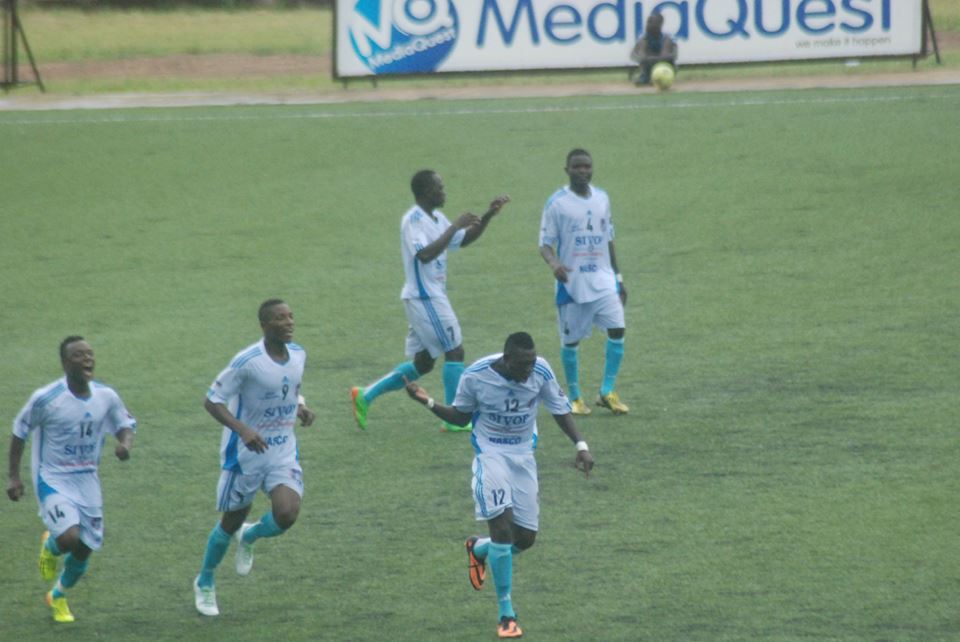 The change of Leader in Togolese D1 classification at the end of the 18th competed day this weekend. It is Semassi of Sokodé who took control after its victory 1-0 over the leader AS Togo Port. The third in the classification, Angels FC picked up a victory at home.
It is the first success of the titleholder since the resumption of the championship second leg match. It is Unisport which paid the price for this return in the shape of the Angels (2-1)
The surprise of the day came from Dapaong, where, Dyto outscored the Lions of Tône2-1. It is Foadan's first defeat at home this season.
AS Douanes gave itself a hope by dominating also ASKO 2-0.
Gomido takes away the derby of Kloto against Maranatha 2-1.
Results
Unisport 1          Anges 2
Agaza 1           Gbikinti 0
Foadan1            Dyto 2
Gomido 2         Maranatha 1
Semassi 1                As Togo Port 0
As Douanes 2           Asko 0
General Classification
1- Semassi 31    (+13)
2- Anges 30 (+7)
3- AS Togoport 30 (+6)
4- Foadan 27 (+5)
5- Agaza 23 (+3)
6- Maranatha 21 (-4)
7- Asko 19 (-3)
8- Gomido 19 (-7)
9- Dyto 16 (- 5)
10- AS Douanes 15 (-1)
11- Gbikinti 15 (-5)
12- Unisport 15 (-6) (154 vues)