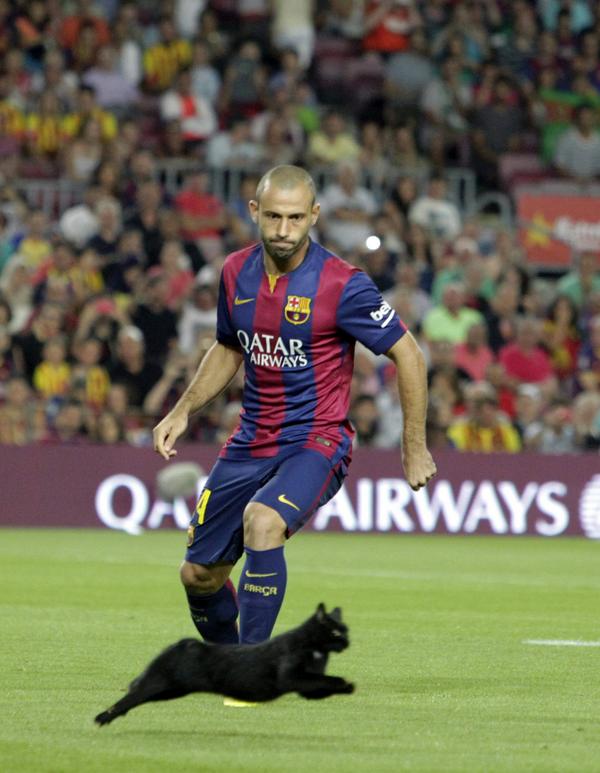 Munir El Haddadi! Little by little, the young striker is becoming popular outside slice in the first new season of Liga in Spain. Already remarkable during preparation matches (4 goals in 5 matches) among which one doubled against Leon during the trophy Joan to gamper, Munir seized the opportunity on Sunday at the opening of the championship.
Deprived of Neymar, injured person, Suarez still suspended and Pedro is not fine, Luis Enrique sent the young Moroccan of origin. Munir does not delay to become famous but in the first period the ball reached the bar. While waiting for settling the line of sight, Lionel Messi gave the advantage to Barça just before the break in front of Elche.
Back from the changing rooms, Munir found finally the weakness of his opponent therefore he scored his first goal in official match with the Catalan club. Messi offered one doubled in order to allow Barça to begin the season on a good grade. In a meeting where landed a black cat at the beginning of match.The consequence for Mascherano was an eviction before the break.
Munir El Haddadi was already excellent during UEFA Youth League 2014 taken away by FC Barcelona.