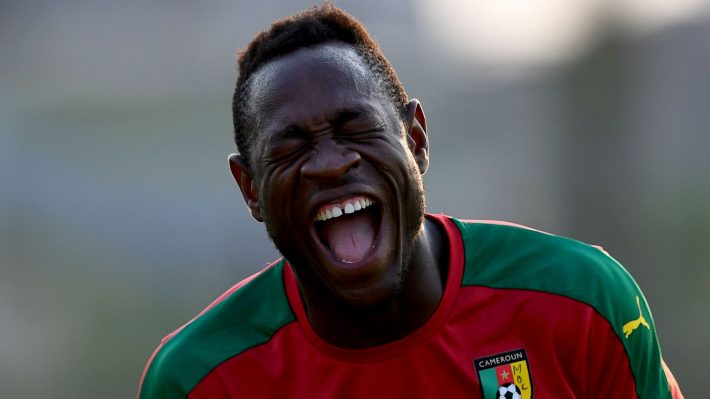 The best player of 2017 AFCON has antagonized the Cameroonian press since a journalist accused him of physical threats. Christian Bassogog denied.
« Christian Bassogog, from hero to zero ». This is the title of the article of the colleague Eric Diffo that is making headlines. The journalist mentions in particular that the attacking middfielder has lost his edge since 2017 AFCON. His transfer to China was more financial than sporting. He has since never satisfied the Henan Jianye as well as the Indomitable Lions.
Except that the article would have not made the player and his relatives happy. Last Sunday, the journalist Eric Diffo launched an SOS on social networks, indicating that he was the target of Bassogog. « I have been the victim since last night (Saturday 23 May 2020) of threats from the relatives of the footballer Christian Bassogog. I received a threat to my life last night from her elder brother », can we read.
The surprise of Bassogog
This matter is growing very quickly. And the Cameroonian press, particularly through the Association of Sports Journalists, is getting excited. The Synafoc (Cameroonian footballers union) for its part, advocates appeasement. « The SYNAFOC, while condemning from wherever they come all forms of violence, whether physical, verbal or written, calls for calm and restraint from the various protagonists, » indicated the release in a statement signed by Geremie Njitap, the chairman.
Then finally, the concerned himself gets out of his reserve. « I have just heard that there is information on the Internet that I have threatened and attacked journalists. I'm surprised there are such false rumors. I am busy about training every day and I also cherish the time I have with my family. I have no energy or extra time to pay attention to other unnecessary things, » declared Bassogog.