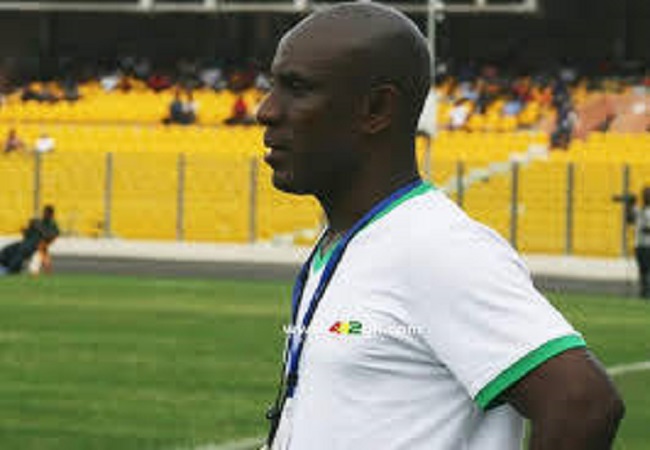 Felix Aboagye is the current assistant coach of Ghana Premier League side Elmina Sharks. He pretends to have been sick and has taken some drugs that dazed him leading him making 'untrue comments'.
In fact, the former Ghana international has rendered an unqualified apology to former Ghana youth star Peter Ofori Quaye. The apology was further to Felix Aboagye declaration to Asempa FM in an interview. According to the declaration, both players during their playing days chartered flight from Greece to Ghana just to chase women.
''I will like to apologize to all my colleagues, friends players, fans and most especially Peter Ofori Quaye and family. For the harm caused to him in his family, concerning my recent interview I had on Asempa FM radio station. In which I made mention of myself and Peter chartered a flight from Greece to Ghana Because of women''. Aboagye posted on Facebook.
''I don't even have that might and money to have chartered a flight those times. I had a headache that day and took a few tablets that daze me during the whole interview. Only to realized the next day the harm that I have cause to pater Ofori Quaye and the family. Peter is a very decent and respectable colleague. And we shared our memories as brothers during our playing time wisely. We used our earned hard money during our playing time wisely and never misuses those monies on women.
''Please forgive me for those unwanted and unnecessary comments I made during the interview and hope never to repeat those act…And hope peter Ofori Quaye will find a place in his heart to forgive me,'' his statement added.