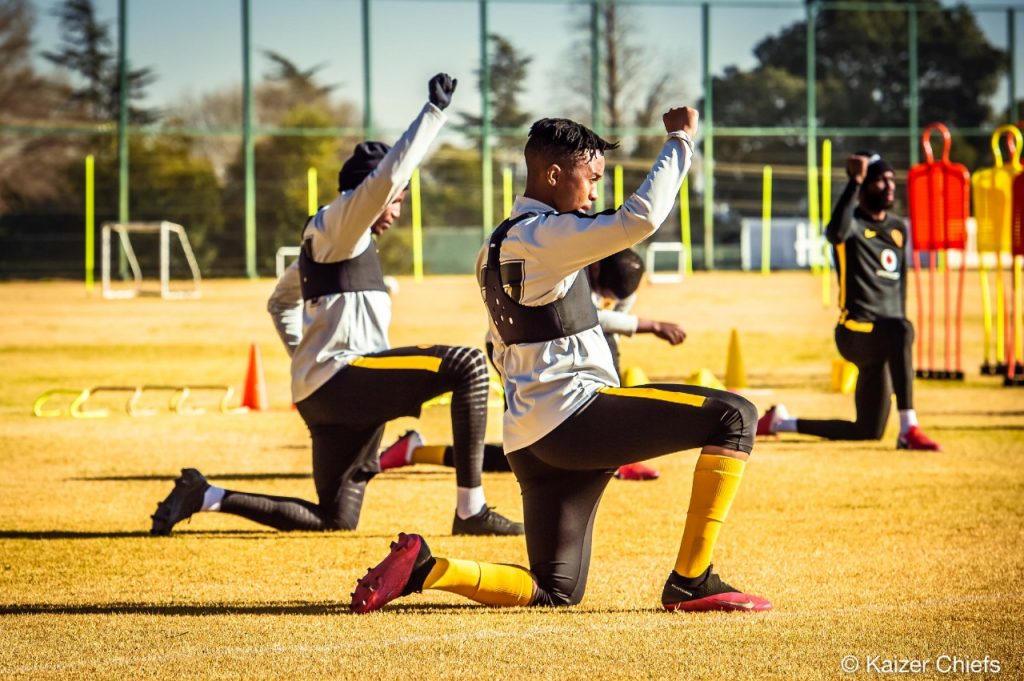 Kaizer Chiefs sent a powerful message against racism and other discrimination forms in the world. As Amakhosi resume training sessions ahead of Premier Soccer League restart.
Acts of violence, brutality and racism are still going on all over the world. Despite messages of organizations condemning this shameful attitude of a category of person considering themeselves superior than others.
However, the world of football is not tired of denouncing this acts. As done by Premier Soccer League giants Kaizer Chiefs this day before they start training.
The South African club diclosed pictures of the squad taking a stand against racism, brutality and racism followed by a strong message.
"We stand for humanity and the dignity that all human beings are entitled to. We stand for Love Cœur rouge & Peace and we take a stand against brutality & violence. We SAY NO to violence against women and children, we SAY NO to the abuse of power." the club wrote.
Moreover, Moses Mabhida Stadium side sustain the idea that everyone has the right to live and should be free of violences.
"And we know the responsibility that comes with being in a position of leadership. We believe all of humanity has the right to live free of pain and suffering. Today and everyday, we take a stand against RACISM! We Say NO and ENOUGH IS ENOUGH!" they added.
A message hailed by internet users. As Apartheid (racial segragation against non-white people) has impacted South Africa's history in the 20th century