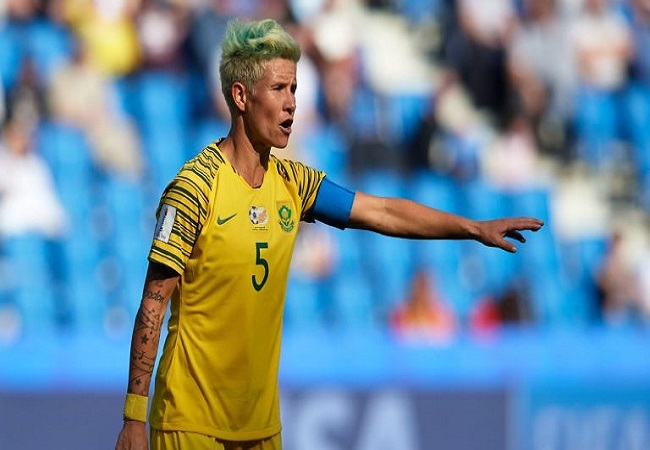 Janine Van Wyk is taking a new challenge. The South African defender has just joined Glasgow City, Scotland's defending champion club, in the UEFA Champions League.
At 33 years old, Van Wyk is a reference in women's football in Africa. In her country, she has 170 selections and played two Olympic Games. Last year, she was captain of the Banyana Banyana at their first World Cup in France.
In South Africa, Van Wyk also owns a JW Girls Women's Football Club. She runs several camps for girls.
Glasgow City will also face Wolfsburg in the quarter finals of the UEFA Champions League within a few weeks.