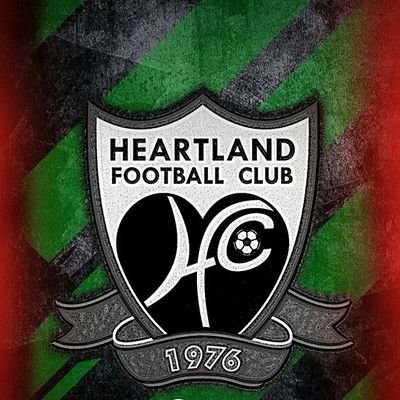 Management of Nigeria Professional Football League(NPFL) side, Heartland Football Club of Owerri has been given 48 hours ultimatum to handover all club property in their possession.

The ultimatum was given by the State Government through a letter by the State Ministry of Sports and Social Development on Thursday.

The letter dated July 23rd, 2020 was addressed to the chairman of Heartland FC, Mr Godson Onyemobi.

Africa Top Sports got the letter which was signed by Chike Ogu directing the Onyemobi led management team to handover everything in their possession that belongs to the State-owned club.

The letter read thus;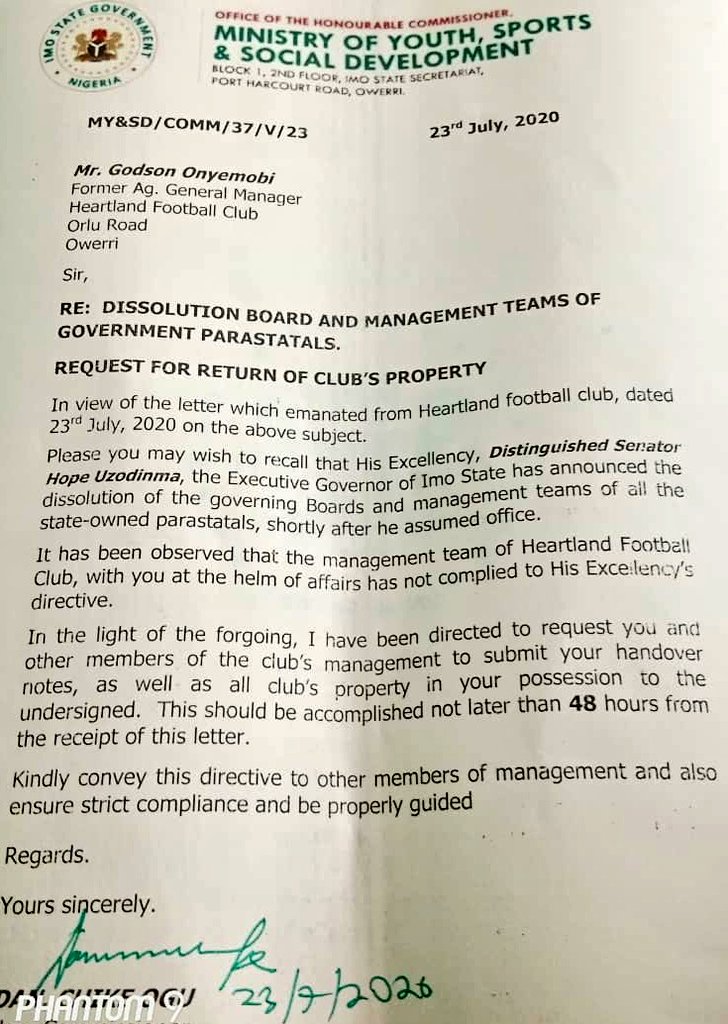 "In view of the letter which emanated from Heartland Football Club, dated 23rd July, 2020 on the above subject.

" Please you may wish to recall that His Excellency, Distinguished Senator Hope Uzodinma, the Executive Governor of Imo State has announced the dissolution of the governing Boards and management teams of all the State-owned parastatals shortly after he assumed office.

"It has been observed that the management team of Heartland Football Club, with you at the helm of affairs has not complied to His Excellency directive.

" In the light of the foregoing, I have been directed go request you and other members of the club's management to submit your handover notes, as well as all club's property in your possession to the undersigned.

"This should be accomplished not later than 48 hours from the receipt of this letter.

" Kindly convey this directive to other members of management and also ensure strict compliance and be properly guided."

The Imo State government is still owing players of the club an outstanding salaries.
Heartland finished 13th position with 32 points from 25 games as the NPFL 2019-2020 NPFL season was declared concluded due to the coronavirus.