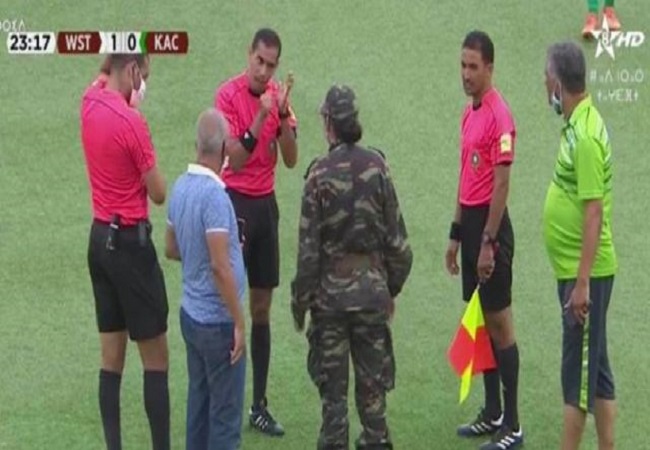 A Moroccan second division match was stopped on Wednesday during its first period due to Coronavirus. The game was opposing Temara Widad Sportive to Kenitra KAC. Several players on the field were tested positive but then lined up by their club.
In the 23rd minute of the game, police forces entered onto the field asking the referee to stop the match. And for good reason, the Kenitra visiting club had not informed the local authorities of coronavirus active cases within players. Four active cases within the team.
The decision to interrupt the match this Wednesday was further to two new contaminations within the squad. The KAC announced this morning two new infections had been recorded within the KAC after the other two last week. A total of four Kenitra club members have been tested positive for Covid-19 to date. The referee then asked the players and staff of the two teams to join the dressing room.
Like the club of the Maghreb Sports Association of Fez (MAS), also affected by several active cases and put in quarantine, the club of Kenitra should have observed a period of isolation for about two weeks and undergone new tests before being able to go to the field again.