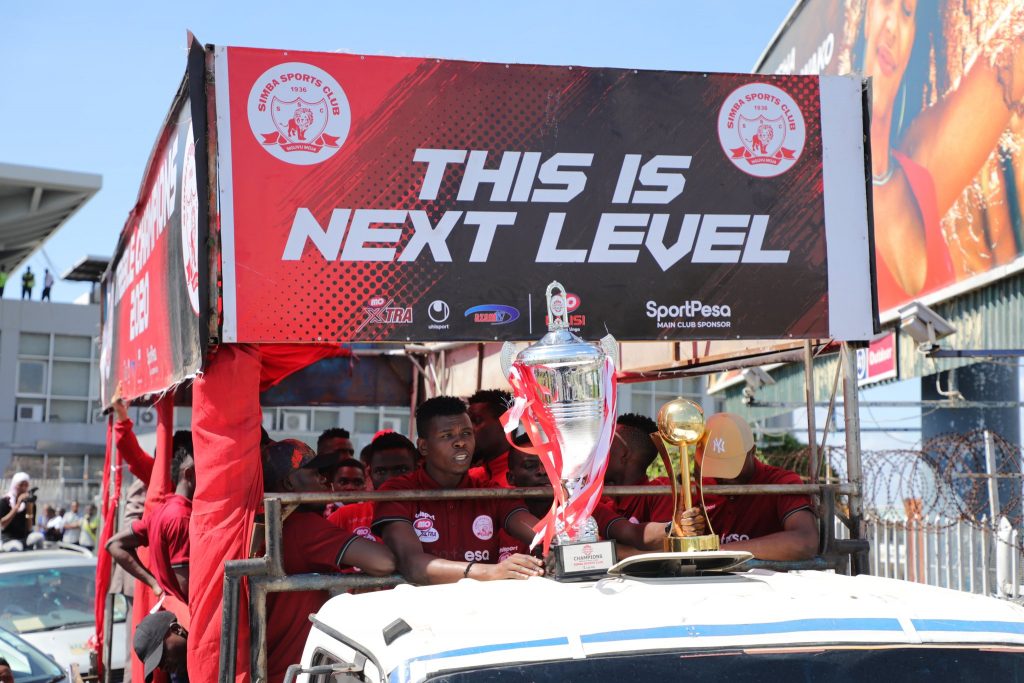 A huge caravan with fans at their arrival at their arrival at Julius Nyerere International airport, this is how Tanzania giants Simba Sports celebrate their incredible 2019/20 season.
Simba SC swept all the trophies in Tanzania this season. The Community Shield first, the Vodacom Premier League in July and the Azam Sports Federation Cup on Sunday, August 2. A season Shomari Kapombe, Medie Kagere, John Bocco, Luis Miquissone and others mastered from the beginning till the end.
To celebrate this multi-awards season, they hold a caravan throughout Dar Es Salam earlier on Monday.