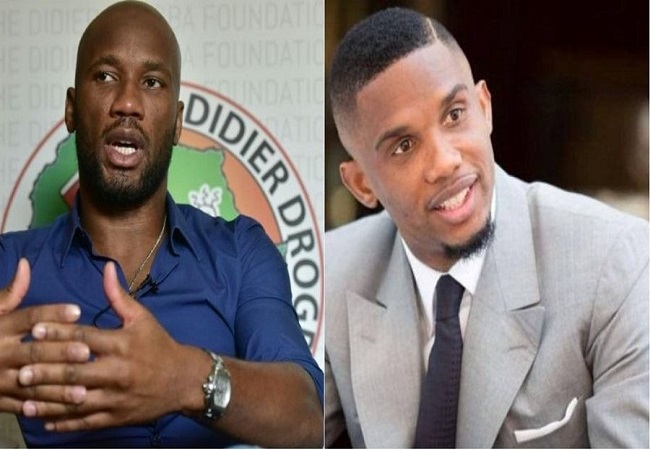 Didier Drogba received a few days ago support from the French journalist Pierre Ménes. It was further to huge obstacles along the way of his candidacy for the Ivorian Football Federation (FIF) presidency.
"Total support to Didier Drogba, victim of shameful political shenanigans in his country where he is running for president of the federation. He experiences the same thing as Samuel Eto'o in Cameroon. They have been scaring the politicians to death." The football specialist posted on Twitter.
A reaction to which Samuel Eto'o, retired a few months ago, replied. Without openly declaring his support to Drogba, the former indomitable Lions striker supports that it is rather footballers and not politicians who do not want them to make their contribution to the development of the king sport on the continent.
"Pierre, my fights go beyond the will of managing a federation. It is not policians that are opposed the will to help. Footballers want to destroy everything we have built on the field." He wrote.
Samuel Eto'o undoubtedly hints at the refusal of the Ivorian footballers association to give their sponsorship to Didier Drogba. A refusal that many deplored and which is at the origin of the setbacks experienced by the former centre-forward of Chelsea before finally submitting his candidacy thanks to the sponsorship of a dissident branch of the Football Referees Association of Ivory Coast.