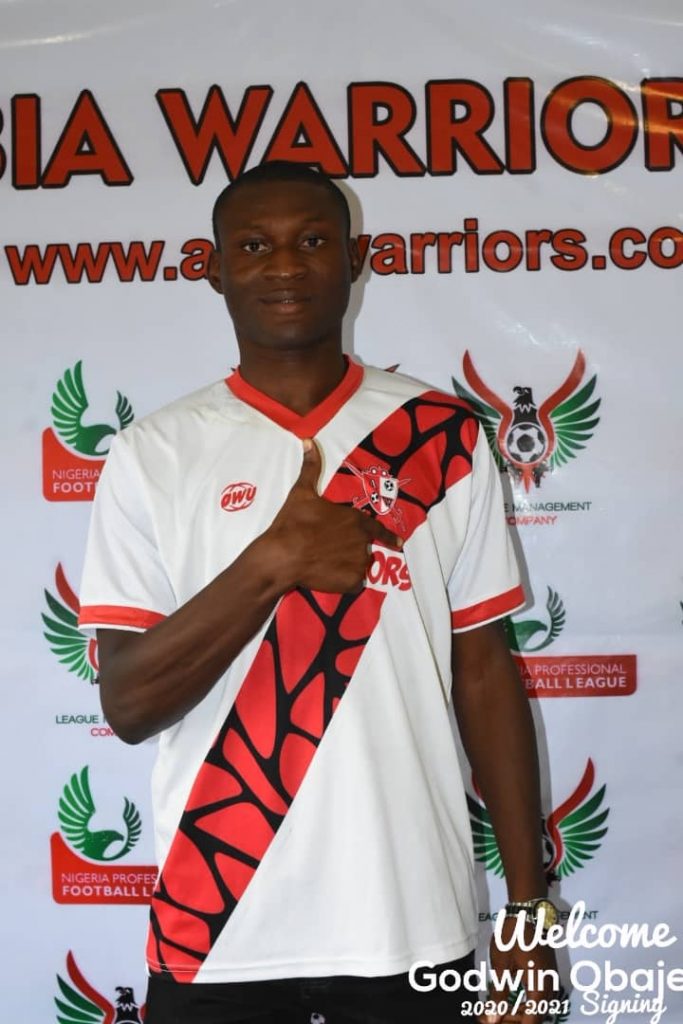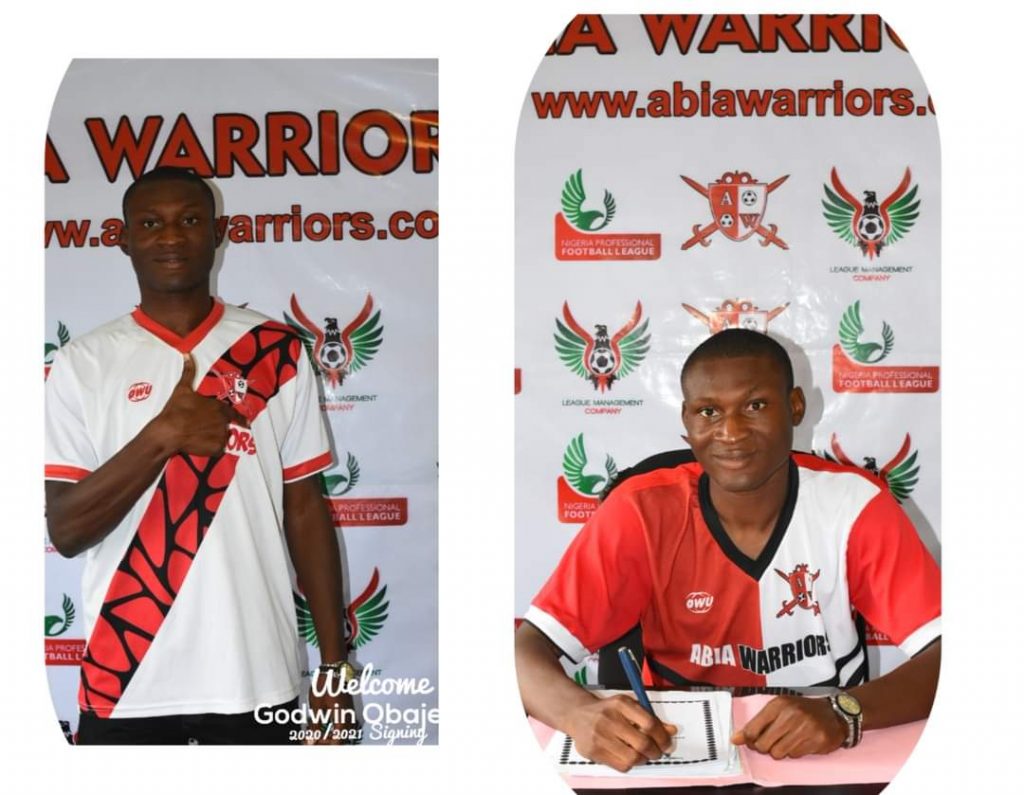 Abia Warriors continued to get busier in the Nigeria Professional Football League(NPFL) transfer window with the signing of goal poacher Godwin Obaje from Tunisian side JS Kairouan.
Obaje signed a two-year contract as Imama Amapakabo hope to fortify his squad ahead of the restart of the 2020-2021 NPFL season.
Obaje became the sixth signing for the Umuahia warlords as he will be bringing his vast experience to the club.
Africa Top Sports learnt from Abia Warriors official website that the club also promoted two players from the youth team who are expected to improve and garner experience through the ranks.
The club in a statement said; "We are delighted to announce the transfer completion of former NPFL goal king Godwin Obaje after penning down a two-year contract with the Umuahia warlords.
"The transfer of the young, highly rated and former Nigeria Professional league highest goalscorer, Godwin Obaje, who made a return to the NPFL after stint with a Tunisian  side, JS kairouan is being rated the best so far in the NPFL21 transfer news amid the numerous transfer ongoing among the Nigeria Professional league campaigners.
"Abia Warriors follows on from the purchase of Nzube Anaezemba from Lobi Stars, and is in addition to the recruitment of Markson Ojobo, Vincent Edafe, Dennis Kingsley, Mustpha Jibreel as Coach Imama Amapakabo's  squad for the forthcoming season takes shape. 
"We have also promoted two players from the youth team who are expected to improve and garner experience through the ranks."
After putting pen to paper, Obaje spoke with the club media that his transfer back to the NPFL with Abia Warriors is a dream come true.
"I am very happy and proud to be here, For me it is a dream come true to play in a big and highly professional side like Abia Warriors and I can't wait to meet all the players and the coaches.
" Yeah, I am very happy to be here!."
While welcoming Obaje to the club, Abia Sporting director Patrick Ngwaogu said the forward is one of the best player in the NPFL before he left the league.
"Obaje is one of the best players that has ever graced the Nigeria Professional league.
"He left a memory landmark as he emerged the league highest goalscorer before making a bank breaking transfer to FC Ifeanyiuba until he travelled out of the country.
"So we are very happy that he will be campaigning for the club at a time the club has placed a high target and has qually matched the talks with actions in view of next season.
"He has proven pedigree of being an exceptional player and equally the best during his time in the league, down at Tunsia from where he staged a return back to the league.
"He has played for the National  team and he is an exciting, dynamic talent. 
"We are delighted to be able to add his versatility and quality to the squad before the season begins, he concluded."