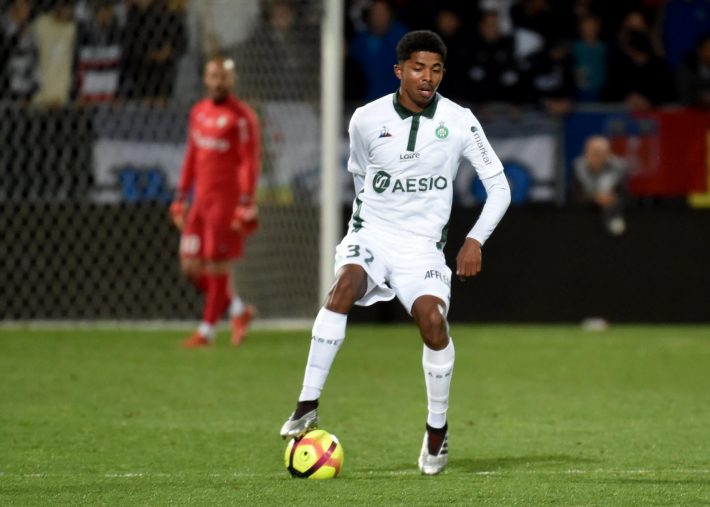 English Premier League side Leicester City are believed to have made a €25m offer for Saint-Etienne defender Wesley Fofana despite the fact that he recently extended his contract until 2024 with the French side.
Promising defender of AS Saint-Etienne, Wesley Fofana who was launched by Jean-Louis Gasset in May 2019 has continued to progress and impress since, to the point of attracting the eye of other continental formations. From the height of his 19 years, the native of Marseille took part in 27 matches in all competitions, during which his qualities of speed and athleticism particularly pleased several big European teams.
If he recently extended his contract until 2024 in Forez, the central defender trained at the club would be in particular in the sights of Leicester. More concrete still, while it has already been the subject of an offer of around 20 million euros according to several sources, the Foxes would be willing to pay the sum of 25 million euros, according to information from our colleagues. of the team. ASSE would wait at least 30 million euros to sell its nugget. The supporters have not finished stressing.