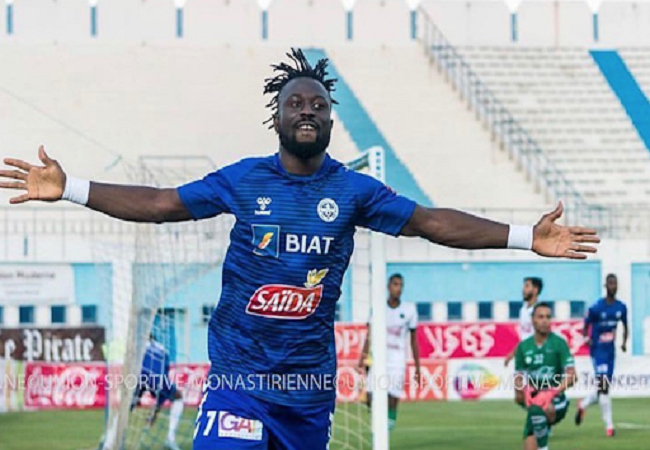 The 2019-2020 football season in Tunisia ended on Saturday. Anthony Okpotu was one of the major players, finishing as the season's top scorer.
Having scored 13 goals, the Nigerian dominated the scorers' standings. Just for his first season in Tunisia. And he greatly contributed to the 3rd place of the US Monastir which will discover Africa for the first time in its history.
Okpotu has thus been main target of several clubs for the transfer window. The president of the US Monstair has already confirmed two offers. One from another club in Tunisia and another from the Gulf.
Okpotu, Super Eagles member at CHAN 2018 had already finished top scorer in Nigeria with Lobi Stars.