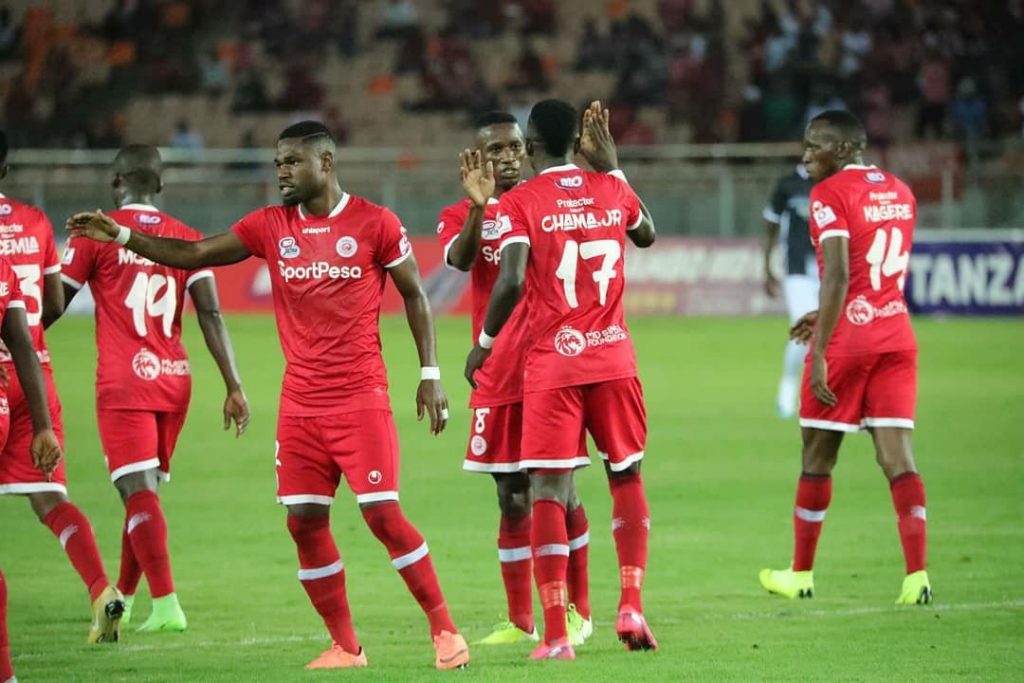 Tanzania Premier League have been played this weekend with matchday 3 fixtures. KMC, Simba SC, Young Africans and obviously Azam FC, have all won their games.
STATISTICS
There have been more goals in this gameweek 3 than the previous matchday. 14 strikes have been recorded from all the games with Simba Sports scoring 4 against Biashara United. With Dodoma who drew to Coastal Union and the loss of Biashara, KMC FC and Azam FC are the two clubs to win all their 3 games this season.
Gwambina, Karega Sugar, Mwadui, Coastal Union and Mbeya have not yet won a single game. However, Tanzania Prisons registered their first win.
RESULTS
Polisi Tanzania 1 vs 1 JKT Tanzania
Ihefu 0 vs 1 Mtibwa Sugar
Tanzania Prisons 1 vs 0 Namungo Sugar
Karega Sugar 0 vs 1 Young Africans
Mbeya City 0 vs 1 Azam FC
Coastal Union 0 vs 0 Dodoma Jiji FC
Simba SC 4 vs 0 Biashara United
Mwadui 1 vs 2 KMC FC
Ruvu Shooting 1 vs 0 Gwambina FC
STANDINGS
KMC FC are still on top of the league with nine points. Azam FC is second with nine points also while Simba SC complete the top 3.
On the other hand, Karega, Coastal, Mbeya and Mwadui are in the relegation zone.