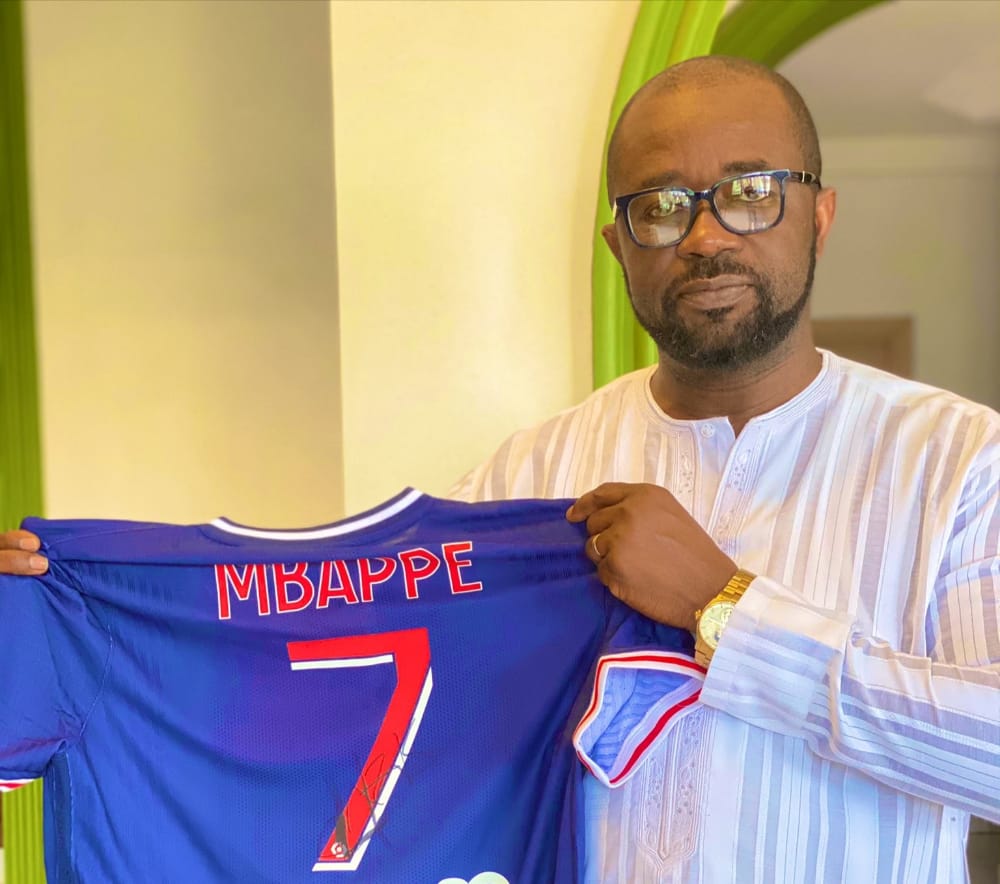 Ghana Football Association's president Kurt Edwin Simeon-Okraku disclosed pictures of a jersey sent to him by Paris Saint-Germain star Kylian Mbappe.
Kylian Mbappe does not shine on the field only, but also out the field. As World champion and France sensational striker shows his good heart towards Ghana FA's president Kurt Okraku.
The head of Ghana football governing body has been sent a signed jersey by Kylian Mbappe. And Okraku took onto social media to thank the former AS Monaco player.
"A pleasant surprise from Kylian Mbappe Amazing ! Merci beaucoup !" he wrotes on Twitter.