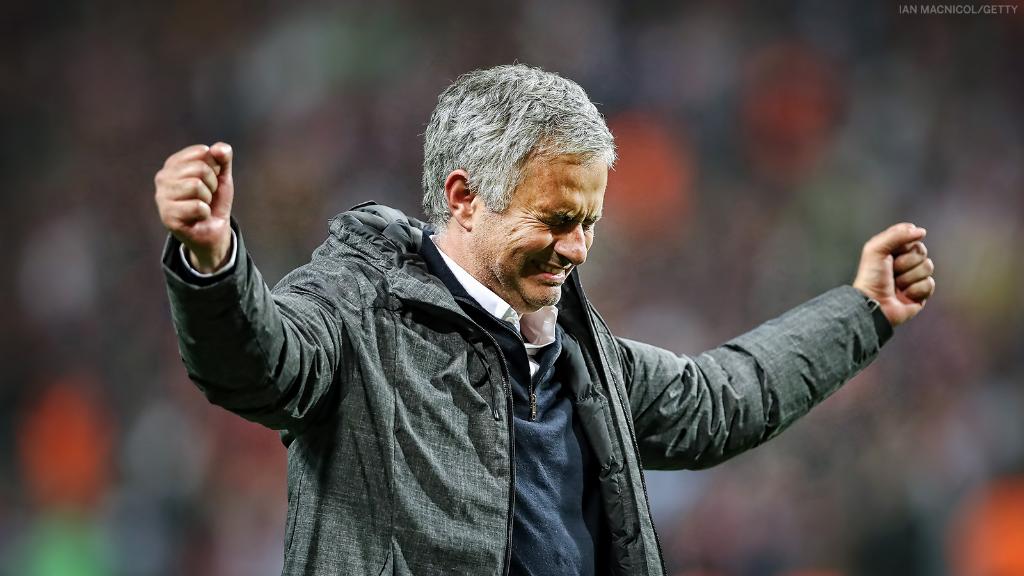 Tottenham manager Jose Mourinho has boasted that his team made 'Chelsea look ordinary' after their 5-4 penalty win in the Carabao Cup fourth round.
Spurs booked their place in the quarter-final of the Carabao Cup against a Chelsea side that missed so many scoring chances.
Timo Werner scored for the Blues in the 19th minute before Erik Lamela equalized with six minutes from time to drag the game into penalty shootout.
Mason Mount missed his spot kick after Harry Kane had scored Spurs fifth penalty kick.
Mourinho who exchanged words with Frank Lampard while speaking with Skysports.com after the game as monitored by Africa Top Sports said his team is ready to fight.
"We were ready to fight, I told you.
"I told the players before the penalties that they were magnificent in the second half, we made Chelsea look ordinary. The team waited for the right moment.
"I have to think about three games at the same time but the players only thought about this game, they were phenomenal. Phenomenal.
"We tried to organise a team with the playes we had available.
Eric Dier left the pitch to answer the call of nature which left Tottenham with one man down.
Reacting to the incident, Mourinho praised the player and said it was not normal.
" What happened to Eric Dier is not normal, I have to praise him in a special way. 
"It should be forbidden for a player to play two games in 48 hours at this level [after he played against Newcastle]. 
"What he did is not human to do.
"He had to go [when he ran off] – he had no chance. 
"Maybe it is a normal thing when you are completely dehydrated which is the case, I had to put pressure on him to get back but he is a great example for everybody. 
"If the authorities don't care about players, I care."
He admitted that he wed never lucky in winning penalties but was confident of the one against Chelsea.
"On the penalties I have a negative record but I had the feeling that everything was going well."
The victory is Mourinho's first against Lanpard in their fourth meeting.
The quarter-final draw of the Carabao Cup will be held on Thursday night.