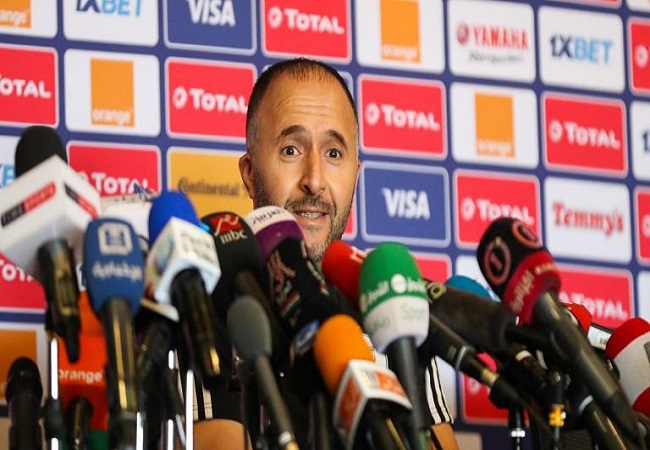 Known for his outspokenness, Djamel Belmadi never hides his intentions. The coach of Algeria always reveals his ambitions even if they are excessive. After his victory in full control against Nigeria, he sends a tiny message at a press conference.

Nigeria was the new victim of Algeria. The Super Eagles bowed to the Fennes yesterday on the narrowest score 1-0. The list in Africa is getting longer and longer. This confirms Belmadi in his statements. His team has now become undefeatable on the continent.

"They have an offensive armada. But we weren't worried about a world-class team that took part in the World Cup. Nigeria is regularly in the final phases, so are we. It is against these teams that we must play, progress and show that we dominate the continent. We are not afraid to say so. I said that at my first press conference. Today, we are champions of Africa and I will not change what I said. I never hid my ambitions." He said at the end of the game.

Djamel Belmadi knows how to set up a real collective team. Even the long period of inactivity could not break this dynamic. The Fennecs assume in the best way their status as African Champions. Next match, Mexico next Tuesday at 19h GMT.