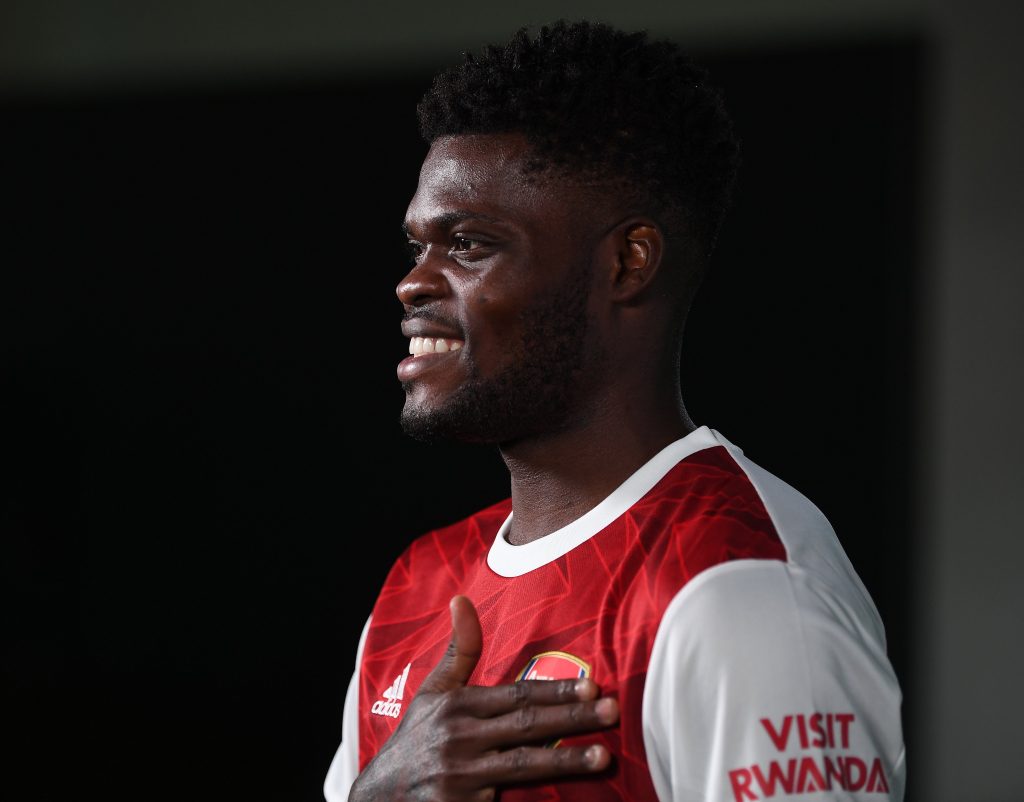 Arsenal new signing Thomas Partey has revealed that he had a sleepless night on the eve of his move to London.
The Ghanaian midfielder joined Arsenal from Atletico Madrid on the last day of this year's summer window.
Partey landed London on Tuesday after his involvement on international duty with Ghana.
The midfielder spoke with arsenal.com where he revealed the feeling he had when his agent called to inform him about the deal.
"Well, until the last moment I was not aware," Partey told Arsenal.com.
"My agent called me and said it was going to happen, and I was so happy. 
"I could not even sleep that night – it was a great feeling."
Asked how he felt about the Gunners fans and what they should expect from him he said:
"I was so happy, I was excited. 
"I was not even here yet and [the fans] were crazy over me, they wanted me to join the club. 
"I received a lot of messages saying, 'Join the club or we are not sleeping!' – it was a great feeling."
"I feel so happy, I already feel part of the family because the fans have received me.
"Everybody is saying nice things about me and, you know, to be received like this is a great feeling."
Partey also stressed that Arsenal deserves to be aspiring for greater things and compete in Europe.
"This a great club, it is one of the biggest clubs in Europe and it is a club that deserves to be aspiring for greater things and I think it doesn't happen in a day.
"We have to work hard to make sure we are back to where we belong.
"I want to make everyone feel happy."