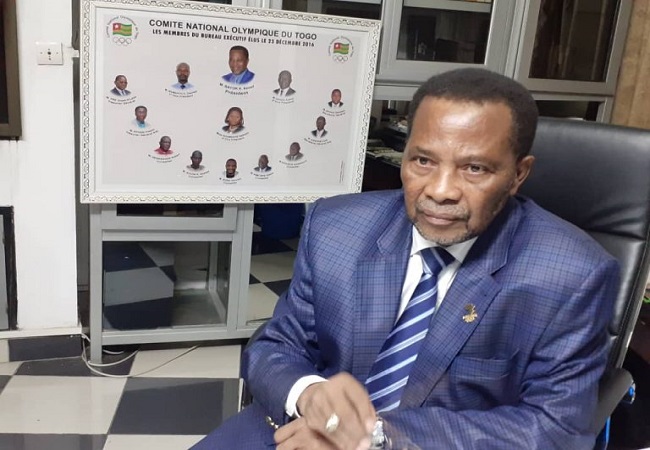 This is one of the first decisions of Lidi Bessi Kama, the new Minister of Sports of Togo. The NOC (National Olympic Committee) must hold its elections before the end of the year.
His predecessor Katari Foli Bazi was actively following the situation. And in the same vein, Lidi Besi Kama met with the Executive Committee of the body on Wednesday. On the agenda, "a draft chronogram of the process leading to the Elective General Assembly at the end of the term. Which must be held on 19 December 2020, the latest." Reads the official Twitter account of the ministry in charge.
Kelani Azad Bayor, outgoing president, does not intend to run a new term. And even if he wanted it, the texts no longer allow him a second mandate. The former president of the Togolese Boxing Federation reached the limit age (70).
Moreover, no candidacy is officially unveiled. But rumours are spreading that Deladem Akpaki, the current secretary general of the NOC and president of the Togolese judo federation, is a potential candidate.