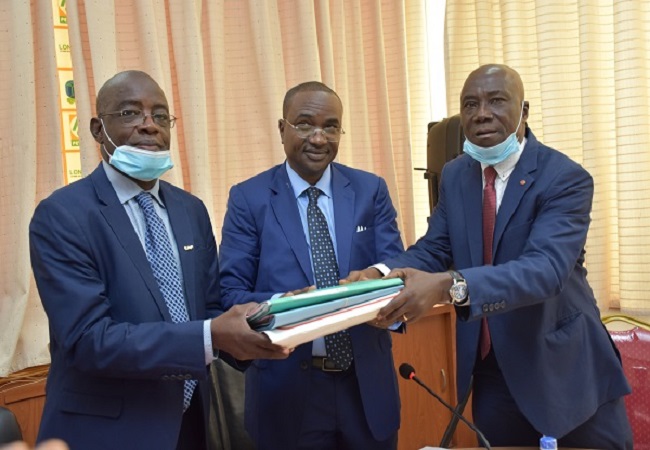 There will no longer be secretaries general but executive directors. It is in accordance with the new statutes of the CAF (Confederation of African Football) zones.
Thus, in the WAFU (West African Football Union) zone B, Boureima Balima took up his duties on 15 October. At the body's head office in Abidjan, the Burkinabé did the power transfer with Malan Aka, secretary general for several years.
All under the supervision of Sita Sangaré, former president of the FBF (Burkina Faso Football Federation) and member of the CAF Executive Committee. Before taking up this new position, Balima was Secretary General of the FBF under Sangaré.
It is therefore Boureima Balima who will proceed this Tuesday to the draw of the AFCON U17 and U20 of the WAFU B playoffs. The competitions will take place respectively in Benin and Togo.
In addition, Hima Hamidou Djibrilla, President of FENIFOOT (Nigerien Football Federation) is the President of WAFU B.