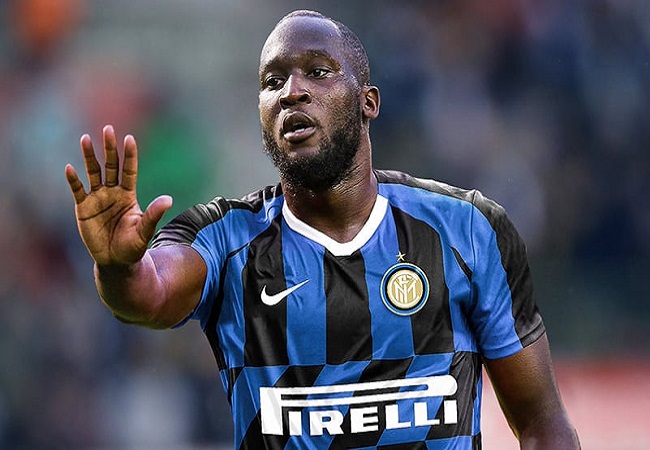 The giant Belgian striker of Congolese origin, Romelu Lukaku scored again. Enough to help the Inter draw (2–2) against the Germans of Mönchengladbach.
Romelu Lukaku impressed many yesterday with his goalscoring instinct in C1. He opened the scoring in the 49th for his team which in the course of the game conceded two goals (63rd and 84th). He had to work hard to score the tying goal in the 90th of a head shot. An achievement to enable his club to thus avoid defeat.
Lukaku, serial striker
With an excellent start of the season (2020 – 2021) in Series A with 4 goals in 5 games, Romelu Lukaku is a good fighter securing the attack of Inter Milan. Last year he took his team to the Europa League final with 7 goals in 6 games. Finishing as the best player in the competition. With that brace yesterday, he has succeeded in scoring his 40th goal in 56 games with the Inter. A great offensive asset of the Milanese club.
The Milanese Defence does not reassure
This is the big preoccupation of the Milanese club at the beginning of the season. Because with each outing, the club concedes an average of 1.9 goals. De Vrij , Kolarov , Skriniar , Bastoni and D' Ambrosio are still far from the expectations of Italian tactician Antonio Conte renowned for his 3-4-3 or 3-5-2 which ensures him a commendable defense seat. The draw of yesterday and the Milanese derby lost this weekend are proof of the lack of serenity in Inter's defence.
A problem that the Italian coach should quickly tackle.
Group B results and ranking
Real Madrid 2 – 3 Chaktior
Inter Milan 2 – 2 Borussia M.
Chaktior 3 pts
Inter Milan 1 pt
Borussia M. 1 pt
Real Madrid 0 pt