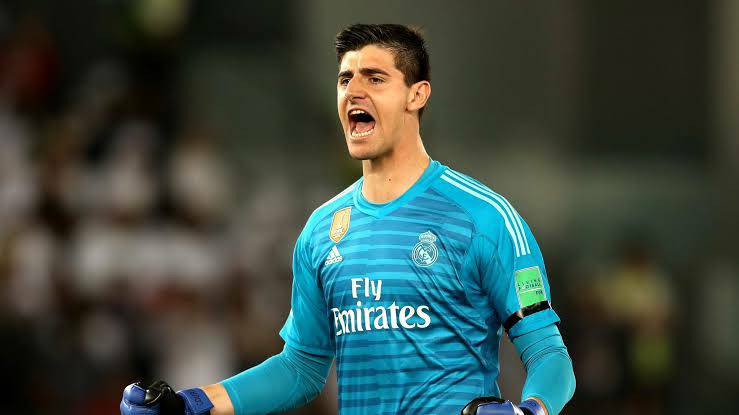 Thibaut Courtois is optimistic he can help Real Madrid to return back to winning ways when they play Barcelona in Saturday's El Clasico at Camp Nou.
Real Madrid will be heading to Camp Nou on the back of two consecutive loss at home but Courtois believe it will spur them.
 "They are special games that you dream of playing and in which each team tries to go for victory. 
"Hopefully I can help the team win against Barcelona. 
"The Clásico is important, the first battle between the two greats, although the season is very long and they are three points just like in any other week".
"We are going to have a lot of games to play and even if we win, we can't drop our guard. 
"We have to keep winning. If the result goes against you, you can't let it affect you for the following games. 
"For our confidence and pride, it's important to win. It's going to be a great match and a tough one".
"It's always great to face the best players in the world. 
"First we must be strong at the back, be solid, defend well, try not to concede and then score goals".
On how Zidane has bee motivating them;
"The manager tells the players that the squad has to be united.
"We're all pleased when the team wins or when a teammate scores a goal.
That's what helps you win trophies.
For every trophy at stake the objective is to reach the final and try to win it".
A career-high moment
"I'm at a good point in my career and I still think I can improve.
"It's a good moment because of the club where I am.
"This is the best team in the world and we're here to win more trophies.
"If the team is united it'll make us really tough to beat".