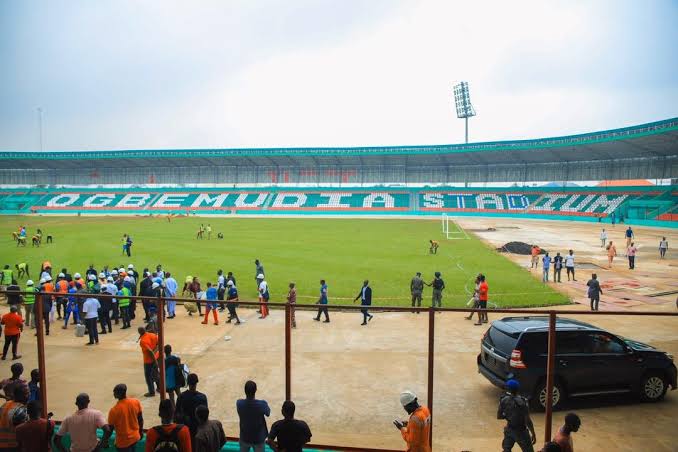 Edo State Governor Godwin Obaseki has reported said the Samuel Ogbemudia Stadium will be opened for free ahead of Super Eagles game against Sierra Leone.
The refurbished iconic Samuel Ogbemudia Stadium will be hosting the first leg game between the Super Eagles and the Leone Stars in the Africa Cup of Nations qualifier.
The game will come up November 13 with the Super Eagles players camp set to open November 9.
Super Eagles last game at the Samuel Ogbemudia was November 13 2011 against Zebras of Botswana that ended goalless.
The stadium was scheduled to host the 2020 National Sports Festival after it was refurbished.
Special Adviser to the Governor on Media and Communication Strategy, Mr. Crusoe Osagie, reaffirmed the readiness of the state to host the teams and lovers of football, expressing confidence that the Super Eagles will be victorious.
According to him, "We are proud to play host to the AFCON qualifier between our Super Eagles and Leone Stars of Sierra Leone at the world-class Samuel Ogbemudia Stadium.
Nigerian currently top Group L in the 2021 AFCON qualifier with six points.
The won their last two games against Benin Republic and Lesotho.