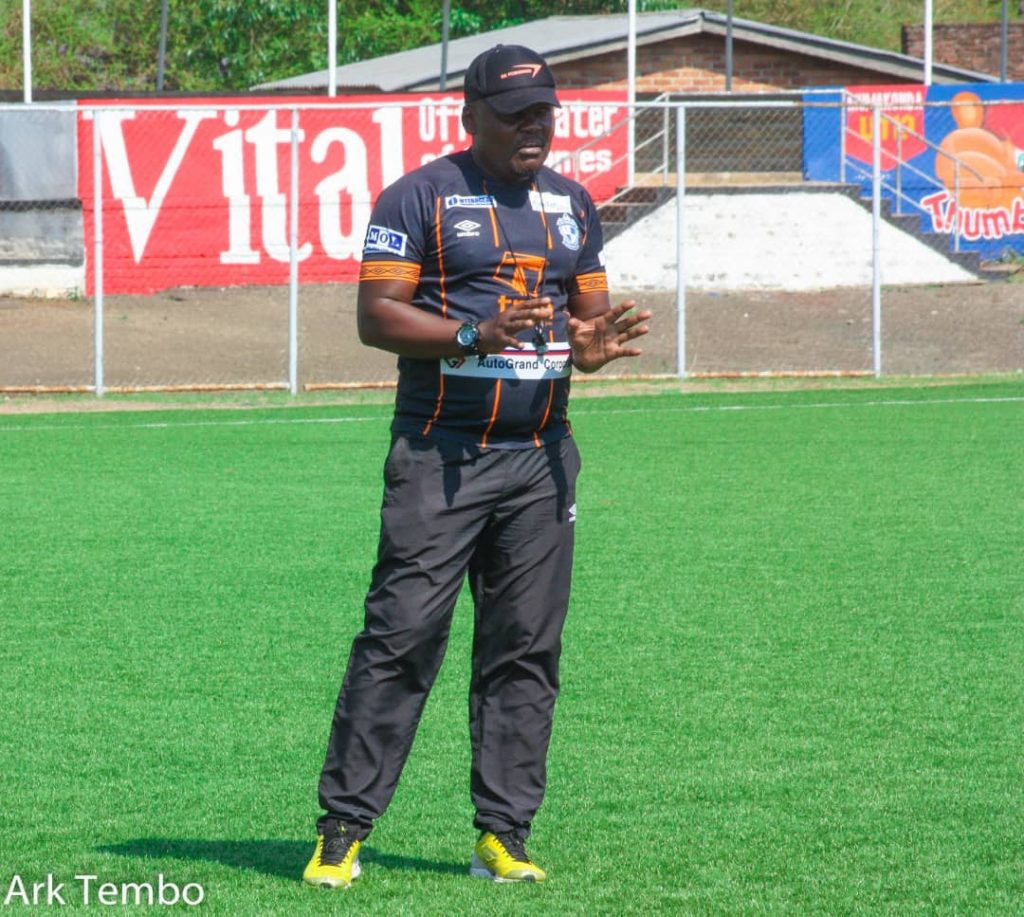 Malawi football giants Be Forward Wanderers FC are cup specialists and when it comes to top-flight Super League titles, they have six in their trophy cabinet at the Lali Lubani Road in the commercial capital, Blantyre.
Wanderers were formed in the early 1960s. The team has also participated in the Caf Champions League and the Confederation Cup over the years producing top players such as Jack Chamangwana, Bob Mpinganjira and Joseph Kamwendo.
Africa Top Sports spoke to Wanderers coach Oscar Kaunda about the challenge of managing one of the biggest clubs in Malawi, his ambition in coaching and the club's targets in the TNM Super League this season.
Kaunda is one of the highly rated coaches in Malawi owing to his tactical acumen he demonstrated while in charge of Lilongwe-based Civo United, now Civil Service FC. Excerpts:
You spent the better part of your playing and coaching career in the capital Lilongwe at Civo United (now Civil Service FC), how are you settling at Wanderers based in Blantyre?
I received a warm welcome at Wanderers and I have settled.
Surely, playing and coaching Civo must be different in many ways from doing the same at Wanderers?
You are very right. At Wanderers, there is always pressure from the supporters, so I have had to adjust to work under pressure all the time and try to use that pressure to gain experience and grow as a coach.
In terms of playing style, how have you adjusted at Wanderers?
Both Civil and Wanderers play attacking football but there are some differences in the styles. At Civil, we used to play attacking football that is more direct and fast while at Wanderers, we play with patience building from the back so that we can draw the appreciation of our supporters. In turn, the supporters rally behind us as we cross the half-way line to deliver the goods. At Civil, it is always attacking with speed with the sole aim of scoring.
Your ultimate dream in coaching?
I would love to coach outside Malawi, say in Tanzania and wherever an opportunity would arise. In Malawi, I would be happy to coach at even higher level for example the national teams for the under-17, 20,23 and even the senior national team.
What is your impression of the way Wanderers have started this season?
We have started on a low note a bit. However, registering three draws, one win and one loss is not as bad as it might be portrayed. I guess the impression that we are doing badly comes as a result of the same issue of pressure from our supporters who expect nothing short of a win in every game.
As a coaching panel, what is your target this season?
We are aiming for the top of the TNM Super League log table. We have talked to our players and given them an example that when I came last season, the team was somewhere on number 11 or 12 on the log table but we ended up moving up the ladder, so we can do it again this year. After all, we have the same squad that did well last season and it has also been beefed up.
Thank you for your time!
Welcome