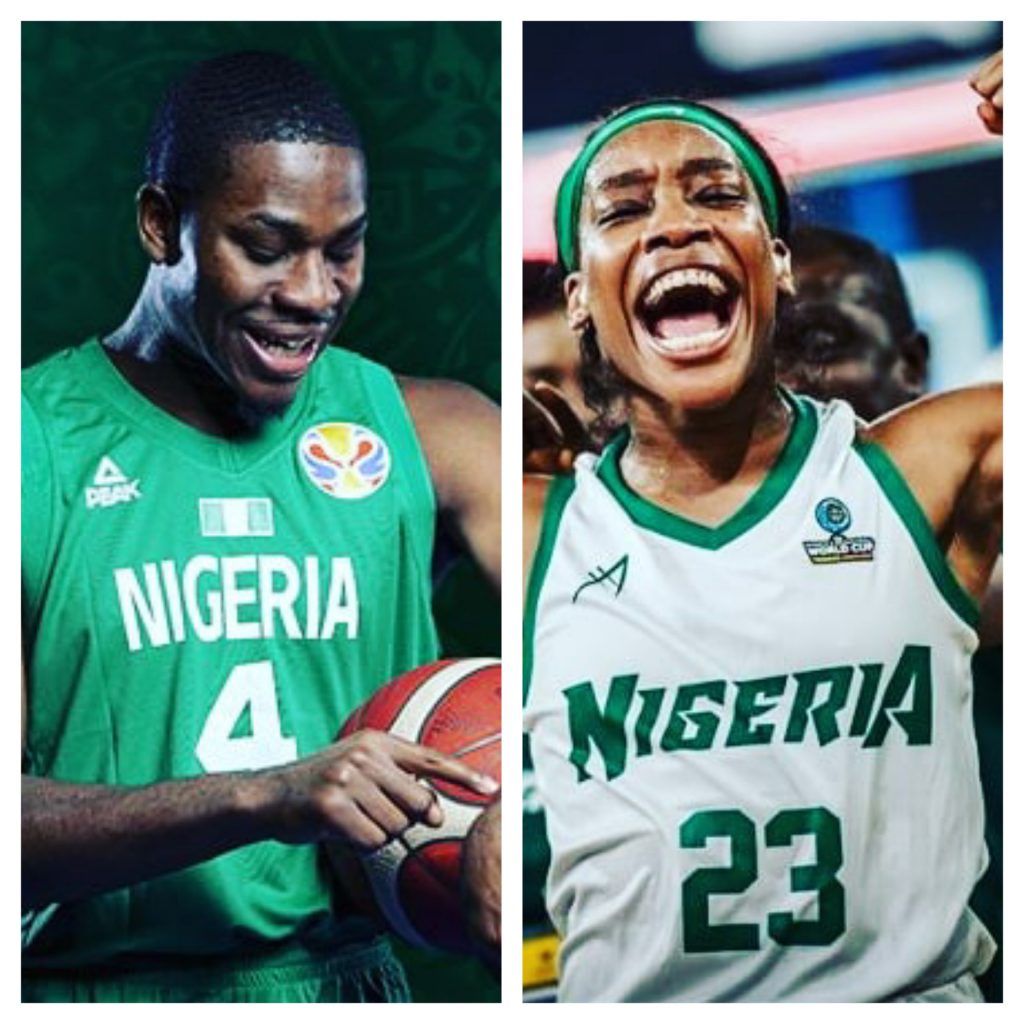 Nigeria Basketball teams have know their opponent for the 2020 Tokyo Olympics games following the draws made on Tuesday.
The official draws for  of the Tokyo 2020 Basketball Tournaments in the women's and men's category took place today at FIBA headquarters, with Nigeria Basketball teams D'Tigers and D'Tigress in Group B respectively.
D'Tigers will face Australia and winners of the Olympics qualifier from Croatia and Belgrade.
While their female counterpart D'Tigress will play Japan, France and USA in group B also.
The Olympics Qualifiers Tournament for Belgrade and Croatia will be played between 29tu of June and 4th of July.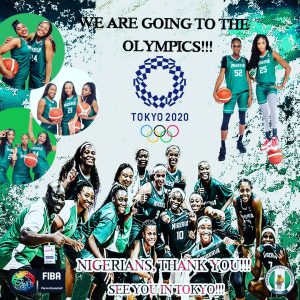 Twenty-four top teams from across the globe, 12 men and 12 women, will go for gold at the Olympics, starting July 25 in Tokyo.
The Olympics games will be held between 23rd of July and 8th of August, 2021 after its initial postponement due to COVID-19.
According to FIBA, the 12 teams qualified for the Tokyo 2020 Olympic Games Women's Basketball Tournament in February last year through the four FIBA Women's Olympic Qualifying Tournaments, which had 16 teams take part in Belgium, France and Serbia.
Eight teams at the FIBA Basketball World Cup 2019 qualified for the Tokyo 2020 Olympic Games Men's Basketball Tournament.
Teams designated as Olympics Qualifiers Tournament winner will be those qualifying through the FIBA Olympic Qualifying Tournaments in Victoria, Canada; Split, Croatia; Kaunas, Lithuania; and Belgrade Serbia from June 29 to July 4, 2021.
These four FIBA Olympic Qualifying Tournaments were postponed last year due to the coronavirus pandemic. The winners of each OQT have been drawn into the Olympic Basketball Tournament's four vacant positions.
In both tournaments, a new competition system has been put in place for Tokyo.
The Group Phase will consist of three groups of four teams each.
The teams placed first and second in each group, and the two best third-placed teams in the Group Phase qualify for the Final Phase.
These changes were made to the competition system to bring additional interest to every game of the Group Phase and reduce player workload.
To capture Olympic gold, a team has to play six games, instead of eight games, as was the case at past Olympic tournaments.