Cameroon and Ghana had to separate themselves in the penalties of the first AFCON U20 quater-finals as Black Satellites won it to (4-2 ) after a 1-1 draw at the end of the full-time.
Both teams tried but did not succeed to score before the referee whistled the end of the game.
Lions and the Black Satellites were then compelled to play in the extra time where Cameroon took the advantage first with Kevin Prince Milla who was substitute scoring a header from the spot on an assist of Etienne Eto'o, also a second half substitute (103 minutes).
Read : AFCON U20 – confirmed lineups for Cameroon vs Ghana clash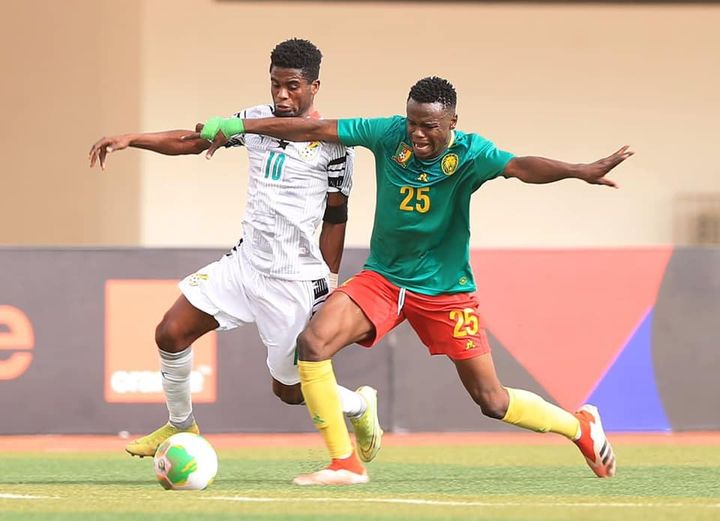 But the mens of Abdul Karim Zito did not waste time as Frank Boateng equalised when Cameroon defensive line inattentive (104).
During the penalties, Ghana score all of their four shoots while Cameroon missed two with Black Satellites goalkeeper Ibrahim Danlad saving the last one of Kevin Prince Milla after that of defender Goni Ali.
Ghana are through to the semi-finals and could be dreaming of the final as they won the trophy in three occasions in the past (1993, 1999 and 2009).