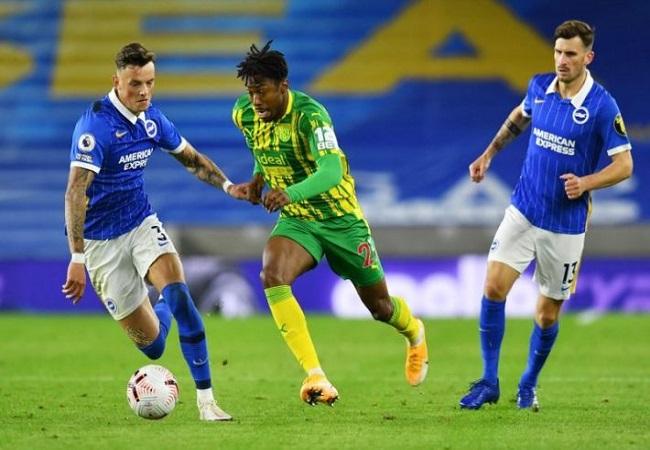 West Bromwich – Brighton game preview for the 2020/21 Premier League 26th matchday. The game will play this Saturday with a kick-off 15:00 GMT.
Recently, Brighton have come back to shape. The Southerners have completely dominated not only the poor Crystal Palace, but also Aston Villa. In the match, the Birmingham team settled for a draw and the Londoners managed to lose 1-2 at home, after beating the Eagles 25-3 in shots, 13-0 for the free kicks, affording to shoot only two on targets, which became fatal to them.

Meanwhile, only four points separate Brighton from Fulham, who are trying to escape from the relegation zone. And, of course, they must keep fighting and try to turn the luck to their direction, since the team has a game on hand.

West Brom, of course, will play the same way as Palace, will close and wait for the chances to come. But I guess the weakest team in the League, Brighton, will still be able to create the sensation and beat – we predict the guests will win for 2.04 in 1xBet.