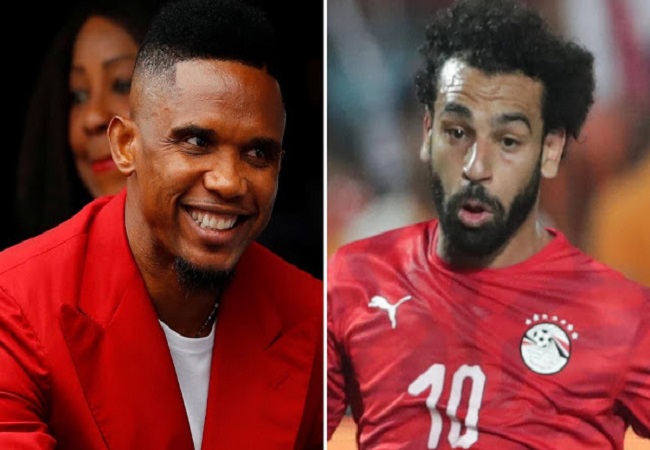 Cameroon and Barcelona legend Samuel Eto'o has expressed his pride to have visited Egypt several times. And The Former Indomitable Lion urged the Pharaohs star Mohamed Salah to make a decision regarding his future.
Eto'o had an outstanding career, representing Cameroon from 1997 until 2004, featuring in four World Cups.
The 39-year-old also won multiple trophies during his career. They include two Africa Cup of Nations titles, four UEFA Champions League titles, and two FIFA Club World Cup titles.
Eto'o visited Egypt several times whether as a player or post retirement. His latest attendance in Egypt was when he was the host of the CAF Player of the Year awards ceremony in 2019.
"It was my pleasure to host CAF the best ceremony which was held in Egypt in 2019. Egypt is home for me. I'm African Cameroonian and whenever the chance allows I will certainly visit Egypt." Eto'o told ON Time Sport.
"Players like Salah, Mane, Aubameyang, Mahrez and Aboubakr Sane represent Africa in the best way in Europe."
"I think Salah has to make a decision that suits his circumstances and his family. Whether it's leaving Liverpool or staying at the club." Eto'o advised Salah.