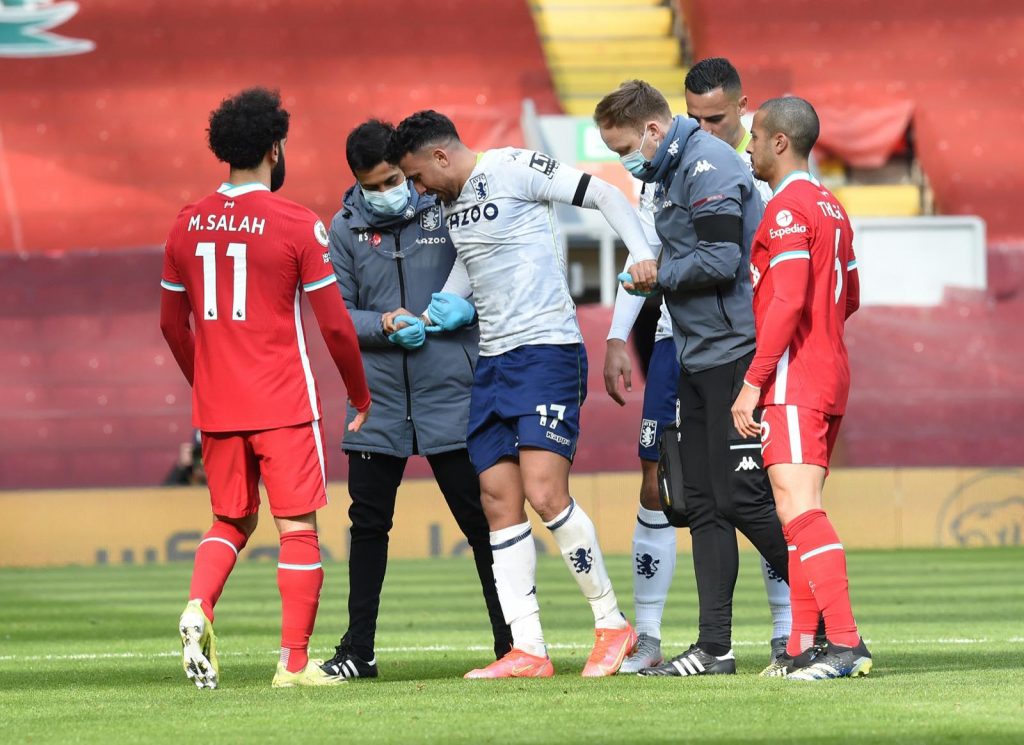 Liverpool star Mohamed Salah has sent a message to recomfort his compatriot of Aston Villa Mahmoud Trezeguet who contracted an injury on Saturday.
Trezeguet started the game with Villans against Salah's Liverpool on Thursday night.
But he has been victim of a tackle by Reds' matcg-winning goal scorer Trent Alexander-Arnold.
Read : Mahmoud Trezeguet sustained cruciate ligament injury
The 26-year-old was forced to let his teammates on the field. A day that incident, his national team mate wished him a quick recovery.
"I wish you a speedy recovery and will look forward to seeing you back on the field soon", Salah wrote on his Twitter handle.
Reports said he is ruled out for the remainder of the season and could miss the 2022 World Cup qualifiers with Egypt.