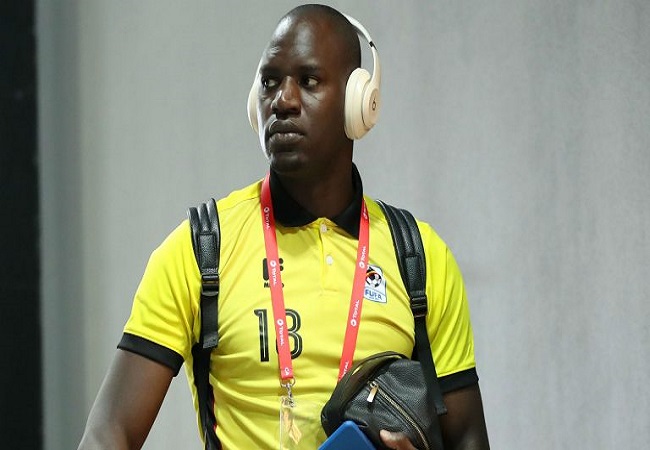 The Federation of Uganda Football Associations (FUFA) President, Moses Magogo, has said goalkeeper, Denis Onyango, wanted to announce his retirement from the Cranes right after the 1-0 loss in Malawi last month.
"Denis wanted to announce his retirement in Malawi immediately after the game but was advised to hold on for a better timing. There was always not going to be the right timing for Denis to retire," Magogo wrote on the association's website.
Uganda succumbed to Richard Mbulu's diving header in the 16th minute at Kamuzu Stadium, Blantyre, on March 29 2021.
Malawi won 1-0 and qualified for the 2021 Africa Cup of Nations (AFCON) finals whereas Uganda crashed out of the qualification race.
Magogo has since described Onyango as one of the greatest goalkeepers on the continent, adding: "For those who follow, it is not the first time I am saying this. We have always been sure that there is Denis to carry the team when it needed the goalkeeper."

"FUFA took a decision to organize testimonial matches for national team players who retire after 8 years of service or those that have put indelible marks to the team as decided by the FUFA Executive.
"Definitely Onyango will have the option to take the testimonial match at the right timing. I wish Denis the best of the rest his athletic football career and hope the game retains him to serve it in different capacities," Magogo said.
Onyango, who earned 80 caps, will continue with his club career in South Africa at Mamelodi Sundowns.
He won the CAF Champions League and many domestic titles with the club and SuperSport United.