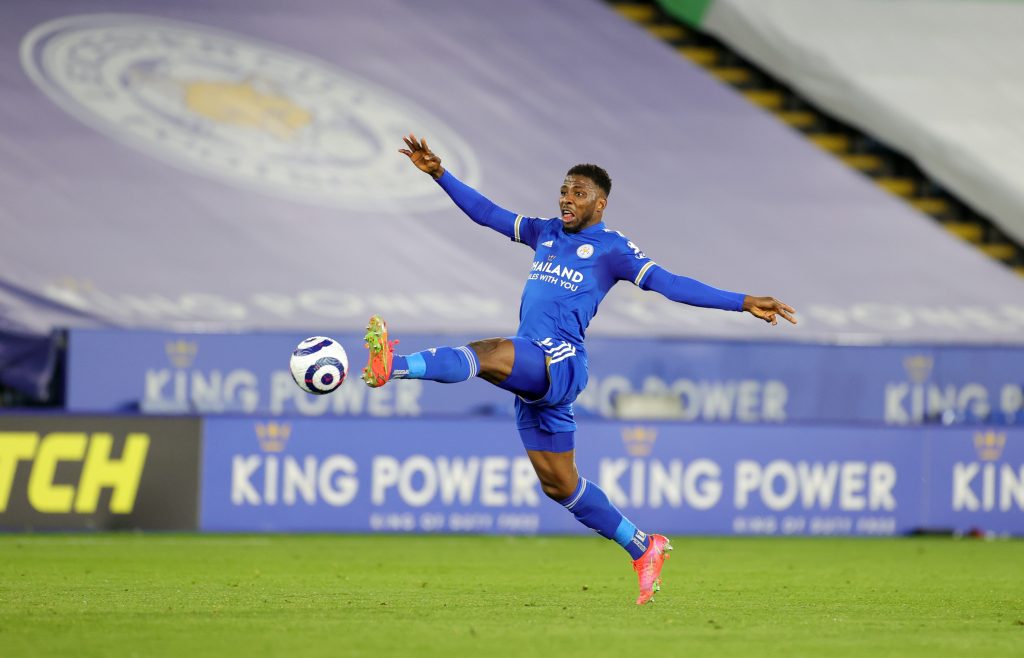 Leicester City manager Brendan Rodger has described Kelechi Iheanacho's contribution to the team as magic as the Foxes came from behind to defeat Crystal Palace 2-1 at King Power Stadium on Monday.
Crystal Palace took the lead through Wilfred Zaha's opener but goals from Timothy Castagne and Kelechi Iheanacho in the second half ensured  the Foxes moved 
seven-point cushion to fifth place.
Speaking after his side's second home triumph in four days Rodgers was full of praise for Iheanacho who have netted 14 goals in his last 14 appearances for Leicester in all competitions.
Iheanacho provided the assist for Castagne to equalize before he went on to score the winning goal in the 80th minute.
"The other possibility we talked about was from that deeper position. 
"We saw that in Jonny's pass in between the centre-back and the full-back, with the two strikers looking to get in there, but Kels, when he picks the ball up, the rest is just magic.
"It's just sheer quality and a sign of his confidence.
"He's a really good player who's getting an opportunity, it's as simple as that."
Reacting to the victory which have now seen the Foxes more closer to picking a UEFA Champions League ticket, Rodger said;
"It was a big win. 
"It's always going to be tough playing against Crystal Palace, they don't concede too many goals, and especially so after going behind.
"It was an excellent second half, really good goals, and we could have scored more, but it was a very important win.
"It was [about] keeping our calmness, that was important. 
"We gave away the goal, but I said this was an opportunity to show we're a really good side; not to panic, keep our calmness, speed up the game a fraction and I just pointed out one or two areas we could exploit.
"The players went out and played with quality, so I was delighted for them because they showed a great mentality, as well as quality, to win the game."
The former Liverpool manager was full of praise on both goals which he described as a team work.
"Both goals were different types.
"It was great combination play. 
"When you're playing against that 4-4-3, which was very narrow, there's spaces on the sides.
"You can combine on the sides of the pitch to get in and we did that very well for the first goal.