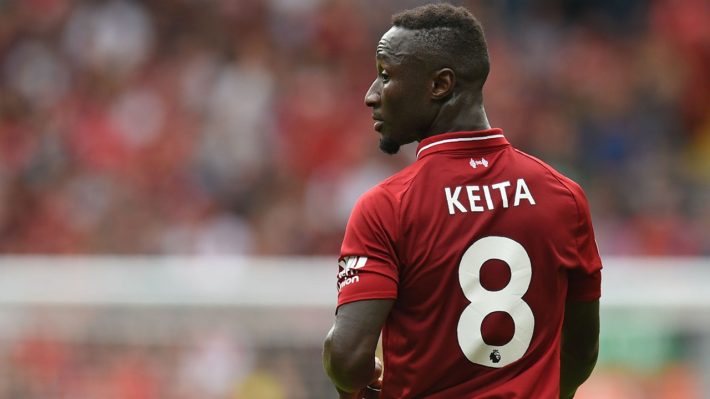 Liverpool Manager, Jurgen Klopp, has insisted that the future of Guinean midfielder is at the club.
Klopp said this via Liverpool website despite thet Keita had not enjoyed regular football with the club.
The Reds boss was asked about the midfielder during his pre-match press conference on Friday.
"Naby trains really well in the moment, I have to say. He trains really well, like a lot of other players, and looks really good in training. But this year now we need stability.
"We will make changes from time to time definitely, but it's not like we pick now seven, eight, nine players to change and say, 'Maybe we can win it like this.' The long-term future of Naby Keita, from my point of view, is here, yes."
Klopp said this about Keita as Liverpool prepare to face Manchester United on Sunday.
"You can see now for example, Man United – I think the last line played nearly the last 20 games together. Then you can make changes everywhere because you have a proper basis. We never had that.
"Then on top of that, then making two or three changes in midfield just doesn't work out in football. People say, 'Try it.' We would try definitely if we could be not only nearly sure that it could work out, but you need stability in a football team," he said.
.