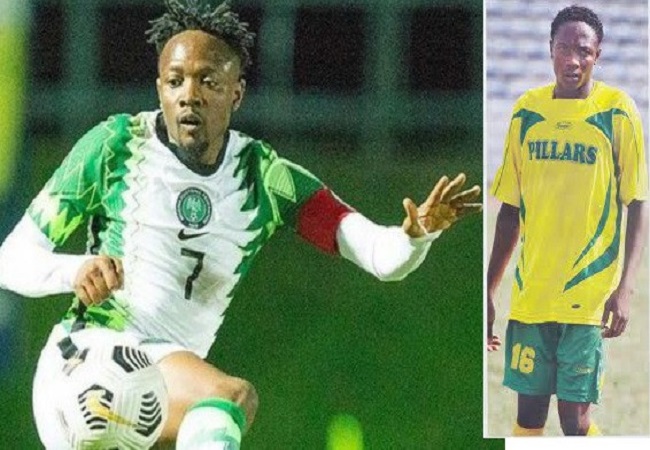 Super Eagles captain, Ahmed Musa joined Pillars temporarily having been without a club for months. And the former CSKA Moscow and Leicester City striker has given a hint that he may leave Kano Pillars in June.
Although he refused to disclose his next destination, he said by next month, it will be known.
In an interview he granted on Wednesday, Musa also said he is not the one to advise Nigerian players based in Europe to return to the NPFL.
"I can't speak for everyone. I can only speak for myself. I am very happy to come back to Nigeria to play football.
"It is a matter of time. Maybe in the next one month, I may not be in Nigeria again.
"Right now, I am happy coming back home to play.
"For now, I don't have any concrete information. But by next month, you will know." Said Musa about his next destination.
Musa lauded his teammate, Rabiu Ali, for honouring him with Kano Pillars captain's armband.
Few seconds before Kano Pillars' week 21 clash with Adamawa United last Sunday, Ali handed over the captain's band to Musa who eventually propelled the team to a 1-0 victory.
Musa who described Rabiu as Kano Pillars' legend, said he felt honoured by the kind gesture of the player who is popularly called 'Pele'.
"I have so much respect for Rabiu Ali. He is one of my legends." He said:
"I played along with him back then in Kano Pillars.
"And coming back to play with him, I really respect him a lot. And I want to say a big thank you to him for what he did the other day.
"It is not everyone who can do such a thing. I really want to thank him." Added the Super Eagles captain.